Press Release
Recognition: Labor Meets Art in Explorations of Identity and Social Justice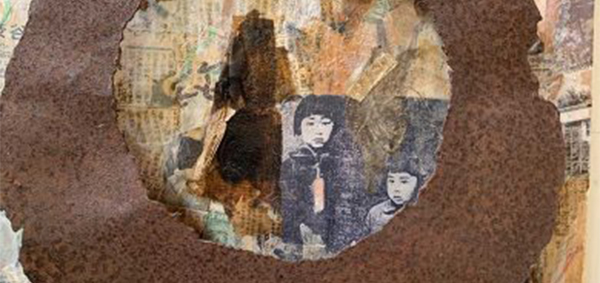 September 20–October 4, 2019
The California Nurses Association/National Nurses Organizing Committee is pleased to present "Recognition," a group exhibition that explores the acknowledgment of a person's existence, validity, identity, or legality within the context of gender, environmental, health care, and social equality—all issues to be discussed at the union's 2019 Global Nurses Solidarity Assembly in September.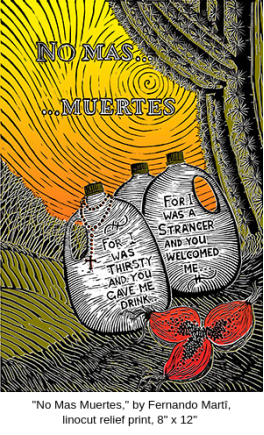 The exhibition features work by more than 20 artists from around the country, including Oakland, San Francisco,Minneapolis, and Tampa, Fla. The artwork ranges from sculpture and painting to mixed media and works on paper, such as linocut prints and silkscreened political posters.
"We are proud to be a union that actively highlights the importance of art in the labor and social justice movement," says Bonnie Castillo, RN and executive director of CNA/NNOC. "Art has the power to transform society and galvanize social and political movements."
"Social justice issues have always been at the center of my art," says Berkeley artist Jos Sances, whose massive work "Or, the Whale" will be on display in a scaled-down version.
ARTISTS IN THE EXHIBITION (including the premiere of new work):
California
Berkeley: Jos Sances; El Granada: Judy Shintani; Oakland: Ellen Bepp, Dana King, Claudia Leung (premiering new work), Innosanto Nagara (premiering new work), Patricia Miye Wakida; Richmond: CJ Grossman; San Francisco:Alexandra (Ali) Blum (premiering new work), Mark Harris, Nancy Hom, Susan Kitazawa, Fernando Martí, Brian Singer, Truong Tran, Jenifer Wofford; San Leandro: Jesus Barraza, Melanie Cervantes; San Ramon: Pallavi Sharma; Soquel: Lucien Kubo
Minnesota
Minneapolis: Ricardo Levins Morales
Florida
Tampa: Sam Huang
ON VIEW
When: September 20, 2019–October 4, 2019
Hours: Monday–Thursday, 9 a.m.–6 p.m.; Friday, 9 a.m. – 8:30 p.m.
Where: Lake Merritt Tower (lobby), 155 Grand Ave., Oakland, CA
Closing Night Reception: Friday, October 4, 5 p.m. - 8:30 p.m.
Exhibition Credits
Exhibition organized by California Nurses Association/National Nurses Organizing Committee
RELATED PROGRAMS
Outdoor Documentary Film Series: "Recognition and Response"
Three documentaries will screen outside on the plaza at Lake Merritt Tower, 155 Grand Ave., Oakland. The art exhibition will be open to the public during the screenings. The films feature three locations where Registered Nurse Response Network (RNRN) volunteers have deployed to provide direct relief and response to humanitarian, environmental, and social injustice: Post-Hurricane Katrina New Orleans, Standing Rock, and rural Arizona. RNRN volunteers will introduce the films with stories of how RNs have intervened to provide direct care in support of social justice.
About CNA
The California Nurses Association has 100,000 members and is affiliated with National Nurses United, the largest and fastest-growing union and professional association of registered nurses in the United States with more than 150,000 members nationwide. CNA/NNU plays a leadership role in safeguarding the health and safety of RNs and their patients and has won landmark legislation in the areas of staffing, safe patient handling, infectious disease, and workplace violence prevention.
About NNOC
The National Nurses Organizing Committee (NNOC) is a national union and professional organization for registered nurses, advance practice nurses, and RN organizations who want to pursue a more powerful agenda of advocacy, promoting the interests of patients, direct-care nurses, and RN professional practice. NNOC was founded by the California Nurses Association in the spring of 2004 in response to an overwhelming demand by direct-care nurses for a national vehicle to address the crisis faced by RNs, and to achieve improvements modeled on CNA's accomplishments.NNOC is proud to be an affiliate member of National Nurses United, organizing in Arizona, Florida, Illinois, Maine, Missouri, Ohio, Texas, and West Virginia.
About RNRN
The Registered Nurse Response Network (RNRN), a disaster relief program sponsored by National Nurses United and the California Nurses Foundation, has a volunteer base of more than 26,000 RNs representing all U.S. states and territories as well as 21 countries around the world. RNRN volunteer nurses have cared for thousands of patients during disaster relief and humanitarian assistance deployments, including the Hurricanes Katrina and Rita (2005); the Haiti earthquake (2010); Hurricanes Harvey and Maria (2017); Volcan de Fuego relief in Guatemala (2018), the Camp Fire in Butte County, Calif. (2018); and the Arizona border to provide medical care to asylum seekers (2019).