Press Release
Queen of the Valley Medical Center nurses ratify new contract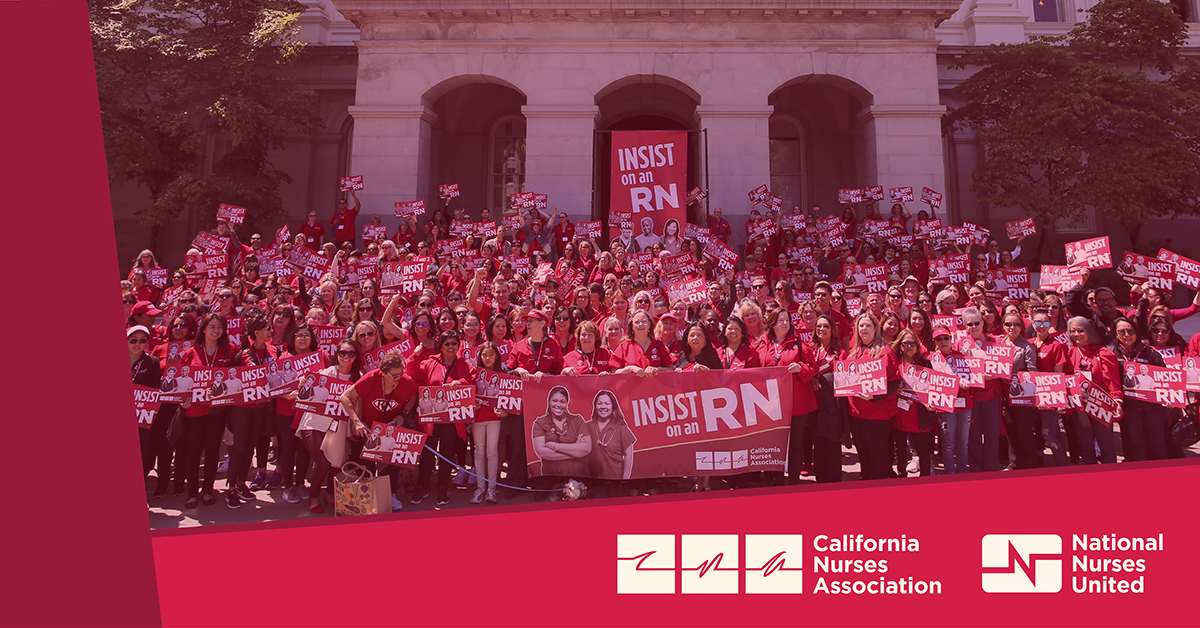 Registered nurses at Queen of the Valley Medical Center (QVMC) in Napa, Calif., voted overwhelmingly in favor of ratifying a new three-year contract on August 2, 2023, winning protections to improve patient safety and nurse retention, announced California Nurses Association/National Nurses United (CNA/NNU).
"This powerful contract, our strongest yet, is a victory for Queen of the Valley nurses and our patients," said Lulu Bahn, RN in the family birth center. "Our patients deserve the best care conditions, which go hand in hand with our working conditions. With strength and solidarity, we have fought for and won improvements that will go a long way toward making all nurses feel they have the protections and support necessary to provide safe patient care."
Highlights of the contract include: 
Patient safety improvements, like guidelines to ensure safer "floating" to departments (floating is a management practice where nurses are reassigned to units of the hospital where they do not normally work) and expanded continuing education time to all nurses;
Strengthened language to protect nurses from discrimination and unlawful harassment and bolster diversity, equity, and inclusion at the hospital;
Scheduling improvements to allow nurses better control over their work-life balance, like cancellation protections and self-scheduling;
Wage increases between 19 to 24 percent during the life of the agreement – which closes the compensation gap between QVMC and other area hospitals – in addition to bonuses for certified interpreters and increased differentials for nurses working as trainers and during night shifts and weekend shifts; and
No contract takeaways
CNA represents nearly 450 nurses at QVMC. The new pact covers the period August 2023 to July 2026.
"Addressing the staffing crisis begins with a strong contract that honors nurses, by giving us the resources to deliver safe and quality care for our patients and our community," said Leigh Glasgow RN in the intensive care unit. "When nurses are supported in our mission to care for our patients properly, the community benefits. Experienced nurses stay, which in turn incentivizes newer nurses to stay because they get quality training in the first years of their career." 
The latest data from the Bureau of Labor Statistics and the National Council of State Boards of Nursing shows that there are more than a million registered nurses with active licenses who are choosing not to work at the bedside because of the hospital industry's unsafe working conditions. More data and information debunking the nurse "shortage" myth can be found here.
---
California Nurses Association/National Nurses United is the largest and fastest-growing union and professional association of registered nurses in the nation with 100,000 members in more than 200 facilities throughout California and nearly 225,000 RNs nationwide.