Press Release
Providence Saint John's nurses ratify new contract with strong measures to improve patient safety and nurse retention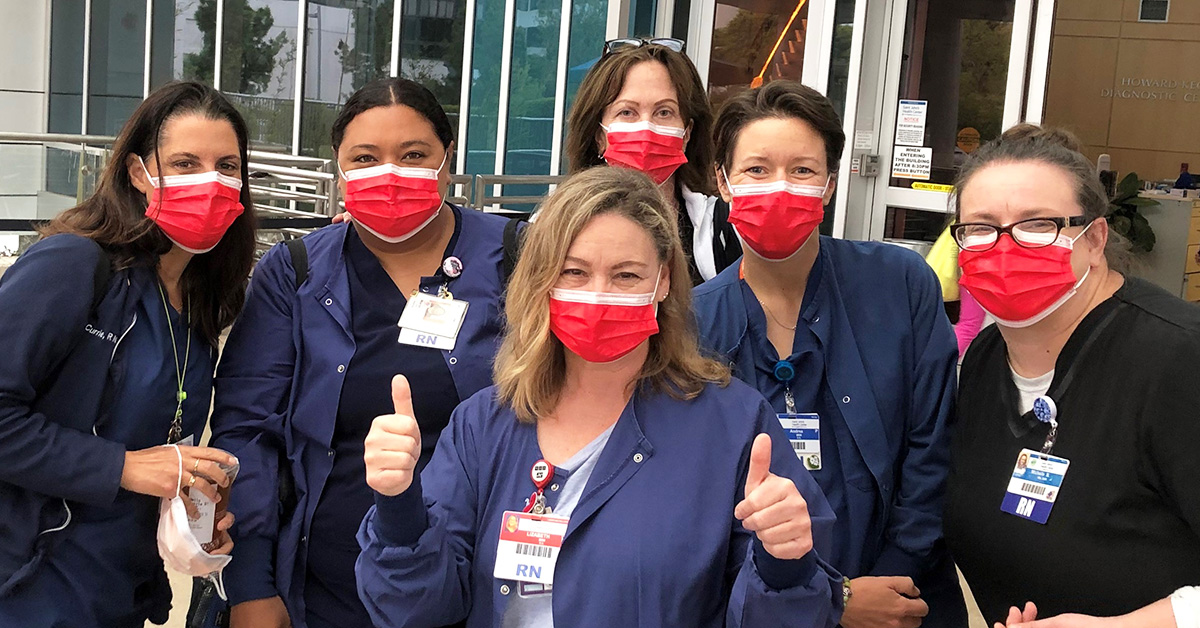 Registered nurses at Providence Saint John's Health Center in Santa Monica, Calif., voted overwhelmingly in favor of ratifying a new three-year contract yesterday, winning protections to improve patient safety and nurse retention with a focus on diversity and equity, announced California Nurses Association/National Nurses United (CNA/NNU) today.
"Through our competitive gains, we will be able to recruit new nurses and retain experienced RNs," said Liz Wade, RN in the labor and delivery department and a member of the bargaining team. "We will be able to better protect our patients with improved staffing."
Highlights of the contract include:
Health and safety provisions to ensure nurses get the highest level of personal protective equipment, including when caring for patients suspected of having Covid, and nurse participation in the hospital's Pandemic Task Force.
Comprehensive workplace violence prevention language, which involves a safety committee of union RNs to make recommendations.
Investment in education: Increased tuition reimbursement for education, so nurses can continue expanding their knowledge and skills, doubling the previous reimbursement provided to RNs.
Economic gains and health benefit provisions to help retain and recruit experienced nurses. The agreement includes an 18 percent wage increase over three years. With step increases, many RNs will see a 24 percent increase over the term of the contract.
Equity and inclusion provisions, including a commitment to a workplace free from racism and unlawful discrimination. The new agreement now credits nurses for all their work experience gained outside of the U.S., instead of only half, ending Saint John's discriminatory payment practice for immigrant nurses. These new measures also give full credit for RNs' non-acute care work experience, instead of no credit.
"With the improvements we made on diversity and inclusion, we will better welcome all RNs to stay and grow at Saint John's," said Phil Gavcus, emergency room RN and a member of the bargaining team.
CNA/NNU represents more than 500 nurses at Saint John's Health Center.
---
The California Nurses Association/National Nurses United is the largest and fastest-growing union and professional association of registered nurses in the nation with 100,000 members in more than 200 facilities throughout California and nearly 225,000 RNs nationwide.