Press Release
Nurses at PIH Health Good Samaritan Hospital in Los Angeles to hold one-day strike May 11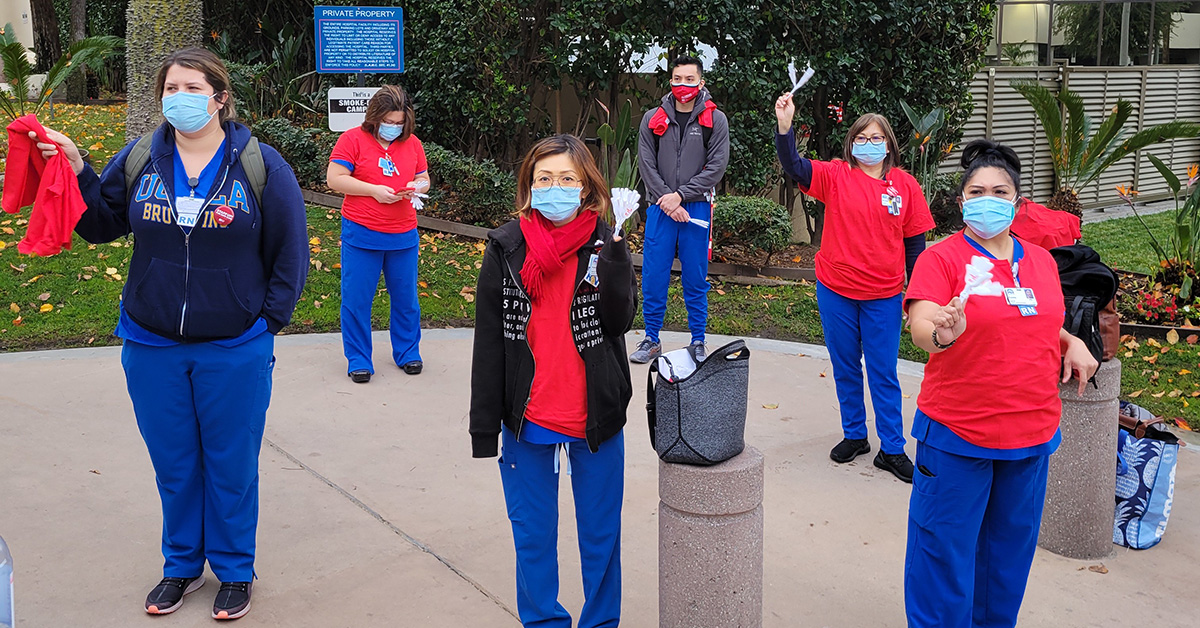 Management reacts with plan to lockout RNs for an additional four days
Registered nurses at PIH Health Good Samaritan Hospital (PIH GSH) in Los Angeles, Calif., will hold a one-day strike on May 11 to protest management's proposals to eliminate health and safety protections and their refusal to address the hospital's severe staffing crisis, announced California Nurses Association/National Nurses United (CNA/NNU) today.
In response to the union's strike notice, PIH GSH management informed the union that they will impose a four-day lockout on nurses, prohibiting RNs from returning to work after the 24-hour work stoppage. To implement the lockout, management may transfer patients and cancel surgeries and procedures. According to nurses, the lockout is entirely punitive and absolutely unnecessary.   
"Management's proposals to eliminate health and safety protections will harm patients and drive more nurses away from Good Sam," said Sandra Rodriguez, RN, case manager. "The more management delays moving forward with a contract that supports quality care, the more conditions deteriorate."
Who:

RNs at PIH Health Good Samaritan

What:

One-day strike for patient safety

When:

Thursday, May 11, 7 a.m. – Friday, May 12, 6:59 a.m.

Where:

PIH Health Good Samaritan Hospital, 1225 Wilshire Blvd., Los Angeles
In front of the hospital on the sidewalk.
"It is time for Good Sam to put patients first, because that's what we do as nurses, every shift, every hour," said Lissette Ulloa, RN, telemetry unit. "We want safe, quality care for our patients, and we welcome the public's support in our efforts to win a contract that supports this at Good Sam."
PIH Health, which acquired Good Samaritan Hospital in 2019, refused at that time to bargain a successor agreement with RNs. In August 2022, a federal judge ruled that the hospital had bargained in bad faith and ordered the hospital to immediately resume bargaining with nurses. Despite this, the administration has continued to ignore RNs' proposals and instead put forth proposals that will degrade the quality of care, say nurses.
CNA/NNU represents nearly 600 registered nurses at the hospital.