Press Release
PIH Health-Good Samaritan Hospital nurses hold action to demand protections when treating COVID-19 patients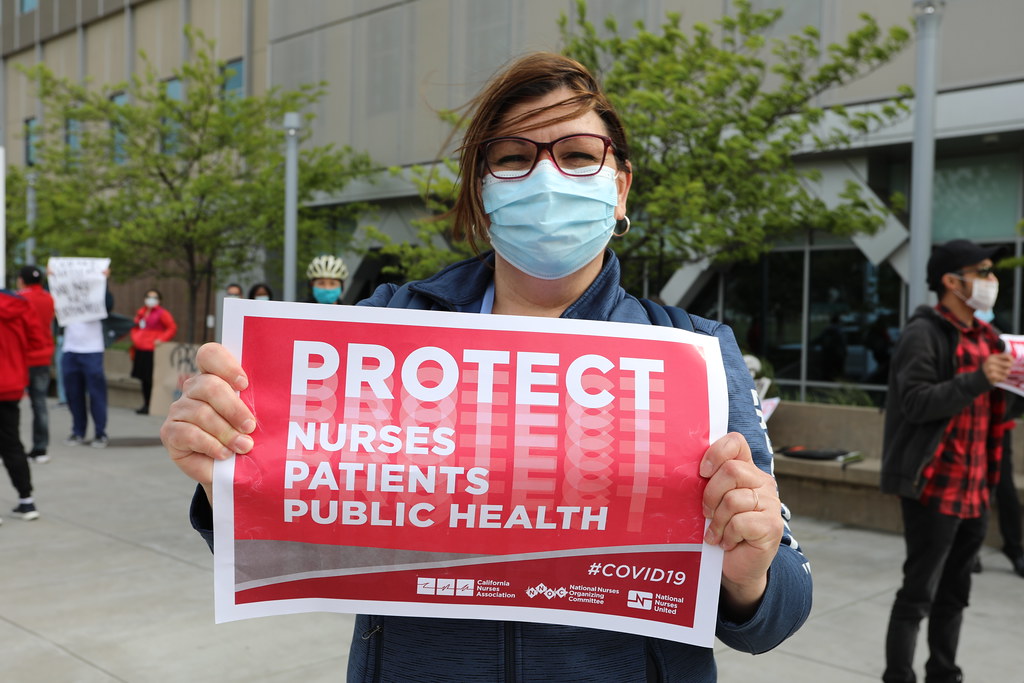 Registered nurses at PIH Health-Good Samaritan Hospital will hold an action and media availability during their shift change on Wednesday, July 29, announced California Nurses Association/National Nurses United (CNA/NNU), the nation's largest and fastest-growing nurses union representing more than 155,000 registered nurses across the country.
The nurses are protesting inadequate staffing, unsafe nurse-to patient ratios, and a lack of personal protective equipment (PPE) for frontline health care workers during the COVID-19 pandemic. At the action, RNs will describe current working conditions and the need for more N95 respirators and other PPE required to safely treat COVID-19 patients.
Who: Jacquelinne Ortiz, RN and other CNA/NNU members
What: Action and RN media availability to speak out against inadequate staffing and a lack of PPE and other protections for frontline health care workers 
Where: Corner of Witmer St. at Wilshire Blvd at 1225 Wilshire Blvd. Los Angeles, CA 90017
When: Wednesday, July 29, 8 a.m. to 9 a.m.