Press Release
REGISTER NOW: Nurses to Hold Virtual Press Conference Announcing Major, Nationwide Bargaining to Address Problems Highlighted by Covid-19 and Prioritize Safety of Patients and Health Care Workers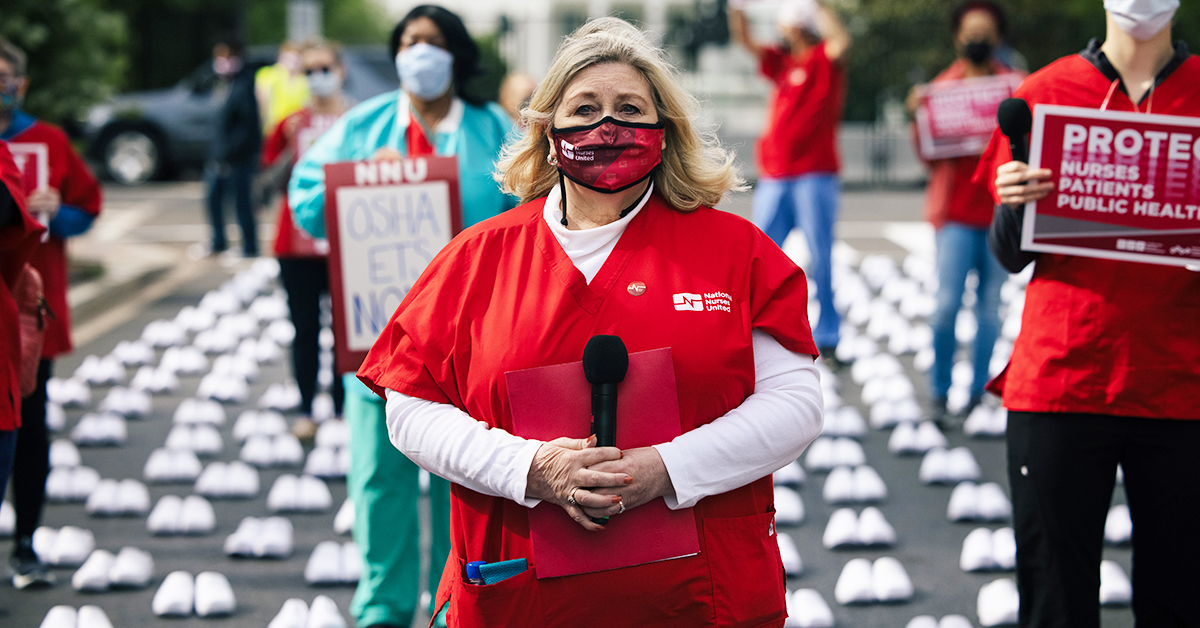 National Nurses United–represented nurses are bargaining for contracts covering about 65,000 nurses across the nation
Nurses represented by California Nurses Association (CNA) and National Nurses Organizing Committee (NNOC), which are affiliated with National Nurses United (NNU), the largest union and professional association of RNs in the country, on Friday, June 11, will host a virtual press conference to discuss the grave importance of their negotiations this year — bargaining that seeks to address problems highlighted by the Covid-19 pandemic and prioritizes patient safety and other measures.
These contract talks cover about 65,000 nurses at health care facilities run by both corporate and public health care systems, such as Sutter Health, HCA, CommonSpirit, and Cook County, Ill.
What:

Virtual Press Conference

When:

Friday, June 11 at 12 p.m. PT/3 p.m. ET

Register:

To attend the press conference, please email press@nationalnursesunited.org.
This event will also be livestreamed on NNU's Facebook page.
This country's three million nurses have risked their lives during the pandemic, and at least 405 have died due to Covid-19. Nurses say it is now time for employers to put patients first ahead of profits and demonstrate their alleged respect for registered nurses by negotiating fair contracts that protect this essential workforce and allow nurses to provide safe, high-quality patient care. This includes optimal access to personal protective equipment (PPE), safe staffing levels, and other measures to ensure patient safety during Covid-19.
"It's time for employers to honor these workers they call 'health care heroes,' and work in good faith to settle agreements that help bolster the care and safety of patients," said NNU president Jean Ross, RN. "Nurses are using their collective voices to demand changes that will ultimately improve the safety of patients and the communities they serve."
National Nurses United is the largest and fastest-growing union and professional association of registered nurses, with more than 175,000 members nationwide.