Press Release
Nurses Urge Legislators to Pass Protect Rural Maine Healthcare Act - LR 2713, in Emergency Session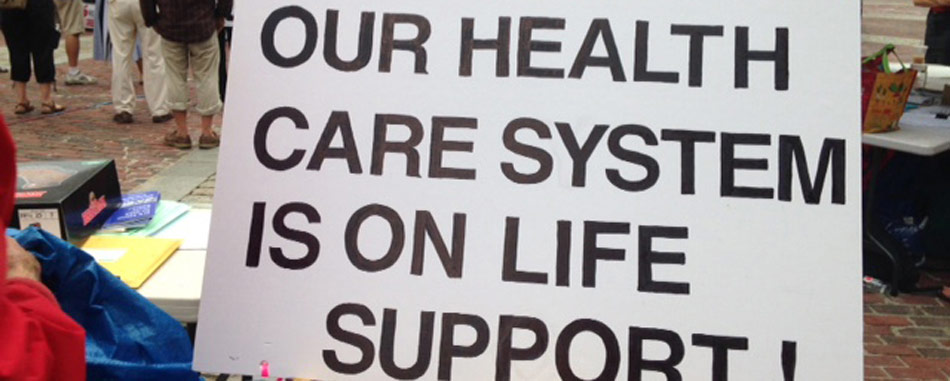 Without This Bill,
 

Rural Communities Will Suffer More Devastating Cuts to Care, Say Nurses

Members of the Maine State Nurses Association/National Nurses United (MSNA/NNU) applaud the Maine Legislative Council's vote last week to consider LR 2713, "An Act to Protect Rural Maine Healthcare," in the legislature's upcoming Emergency Session in January.

MSNA/NNU strongly urges legislators to pass it in the Emergency Session to protect rural patients from further devastating reductions in healthcare services.

"We are pleased that the legislature has heard and is responding to Mainers' demand for a better healthcare system," said MSNA President, Cokie Giles RN. "In November, we passed a referendum to expand Medicaid and healthcare access for our citizens. Now, our bill to hold hospitals accountable for their decisions to end critical healthcare services is one step closer to reality. We ultimately want Medicare for All in our country, but in the meantime we will keep fighting for better healthcare access in our state."

"Our community is already seeing the consequences of the decision by Calais Regional Hospital to close our Obstetrics department a few months ago. Mothers have to choose between driving a long way over bad roads for their OB services, or driving for two hours on the highway," said Maureen Hayward, RN, Chief Steward Calais MSNA Chapter. "The bill we've submitted would make sure that, in the future, other rural towns won't have to deal with what we're dealing with in Calais right now."

The bill requires that a healthcare facility considering the elimination of one or more major service line must 1) do an impact study (which must be made public) on the effect the proposed closure(s) will have on the affected community and 2) hold public hearings to get local input from on the decision to make the closure(s).

The Maine State Nurses Association is affiliated with National Nurses United, the largest and fastest growing union of RNs in the nation. NNU has won landmark health and safety protections for nurses and patients in the areas of staffing, safe patient handling, infectious disease and workplace violence protection.