Press Release
Nurses in Humboldt County ratify new contract with strong measures to improve patient safety and nurse retention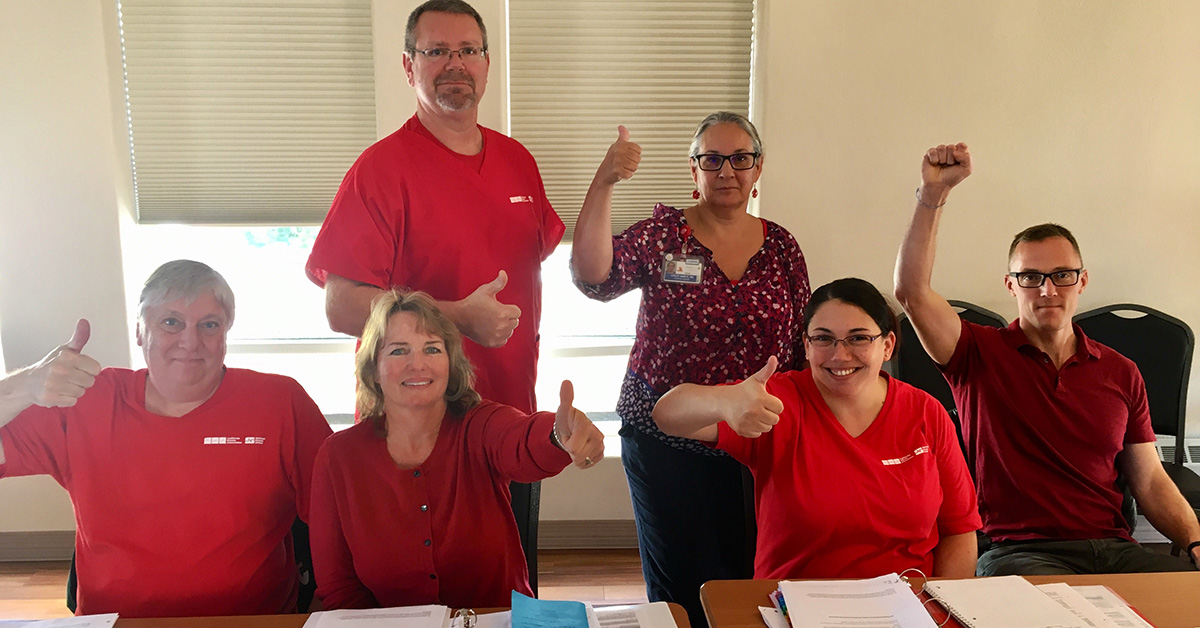 Registered nurses at Providence St. Joseph Hospital Eureka in Eureka, Calif., and at Providence Redwood Memorial Hospital in Fortuna, Calif., voted overwhelmingly in favor of ratifying a new three-year contract on Aug. 24, 2023, winning protections to improve patient safety and nurse retention, announced California Nurses Association/National Nurses United (CNA/NNU) today.
"Over three months of bargaining, we negotiated assertively to improve working conditions and make wages competitive," said James Ladika, RN, chief nurse representative, and negotiating team member at Providence St. Joseph's Hospital Eureka, where he works in the float pool. "Most of the RNs' priorities we advocated for were addressed, including the addition of a weekend differential, limits on floating RNs to other departments, and language improvements around PTO usage. I am proud to have been a part of this process, and the hospital seems to have moved toward greater respect for nurses when compared to the last bargaining session in 2020 during the pandemic."
Highlights of the contract include:
Staffing improvements to ensure better patient care, including designated break nurses, a better floating system, and a CNA nurse seated on the Staffing Review Committee;
Improved non-discrimination and harassment language, explicitly stipulating harassment under the umbrella of workplace discrimination;
Economic improvements to help recruit and retain nurses, including 18 percent wage increases across the board over the term of the agreement and increased weekend, preceptor, and on-call rates.
"Building upon previous contracts, we've added language that promotes work-life balance in multiple ways related to time off and scheduling," said Breeanna Lien, RN in the medical-surgical unit and a negotiating team member. "It acknowledges the importance of providing breaks and takes steps to ensure breaks are received. The contract reduces the wage gap between Humboldt county and other regions. Changes made and the discussions that occurred related to floating will improve patient safety by prioritizing competency. I hope all of these changes will positively contribute to retention efforts."
"I'm excited that we negotiated a contract quickly," said Anna Henderson, RN in the ICU at St. Joseph Hospital and negotiating team member. "It's clear our members all agree that there are many improvements to our contract language, in addition to the raises. I'm especially happy that there's a weekend differential. With the overall improvement of our economic package, we will have better retention of nurses."
The new pact covers the period from ratification to July 21, 2026.
CNA represents more than 560 nurses between Providence St. Joseph Hospital Eureka and Providence Redwood Memorial Hospital.
---
California Nurses Association/National Nurses United is the largest and fastest-growing union and professional association of registered nurses in the nation with 100,000 members in more than 200 facilities throughout California and nearly 225,000 RNs nationwide.