Press Release
Nurses at Eastern Maine Medical Center Ratify MSNA Union Contract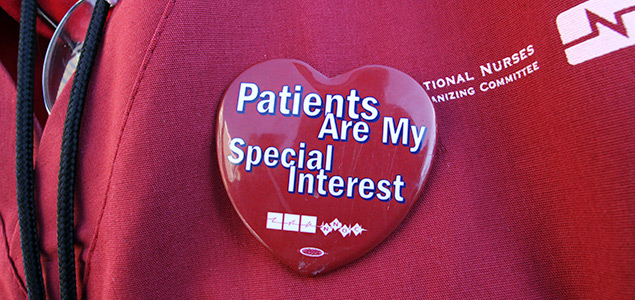 In a decisive vote Friday night, registered nurses at Eastern Maine Medical Center (EMMC) ratified the "tentative agreement" that they reached with the hospital just one week ago. The contract agreement is effective immediately.
The Maine State Nurses Association (MSNA) represents the 887 registered nurses at EMMC. MSNA is part of the National Nurses Organizing Committee and National Nurses United.
"This new agreement sets a new bar for quality care and patient safety at our hospital," said Dawn Caron, bargaining team member and chief union steward for the nurses at EMMC. "When we began this process back in February, we set out to protect the role of our charge nurses and all of the other safe patient care provisions of our contract. The nurses at EMMC are proud to announce that today, we have done exactly that."
MSNA President and bargaining team member, Cokie Giles said, "We are very proud of this contract because we kept all of the important provisions that we've won over the past few decades and have made new, important strides forward to recruit and retain nurses who will now stay in our local community, serving the members of our community."
This contract will last three years, until September 2021.