Press Release
Nurses criticize election eve Supreme Court nominee, voice alarm at threat to women's health and safety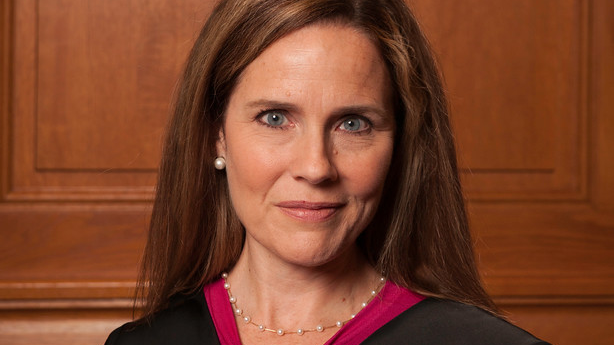 National Nurses United (NNU) criticized the decision of President Trump to nominate Judge Amy Coney Barrett to the Supreme Court seat held by the late Justice Ruth Bader Ginsburg and strongly urges the Senate to honor her dying wish that she not be replaced until after the 2020 presidential race is decided.
"This nomination—and the promise by Senate Majority Leader Mitch McConnell that the Senate would quickly rush to confirm an appointee even before the nomination was announced or any hearings have been held—violates what nurses consider to be sacred trust in honoring a patient's dying, strongly held wishes. It's a transparent effort to cement a judge in place before the election without the long-held practice of careful consideration of a nominee to a lifetime position on the court," said NNU Executive Director Bonnie Castillo, RN.
As a predominantly female profession, nurses are particularly alarmed at "the threat to women's health and safety posed by Judge Barrett's harmful record on women's reproductive health care, as well as overall health services, especially for our most vulnerable and disadvantaged Americans," said Castillo.
"To replace a legend on women's rights like Justice Ginsburg with a nominee like Judge Barrett, who is being nominated with the specific goal of reversing everything Justice Ginsburg devoted her life to, could not be a clearer insult to all women, and a fundamental message that their lives, and their health do not matter to this administration," said Castillo.
Barrett's threat to public health is also evident in a 2017 law review article by Judge Barrett condemning the Supreme Court decision to uphold the Affordable Care Act (ACA).
With a Republican and Trump Administration suit to overturn the ACA that will be heard immediately after the election and Barrett expected to be on the court, she will be in a position "to eliminate health care coverage for tens of millions of people overnight," said Castillo.
"In the midst of a pandemic that has killed more than 200,000 Americans, and millions already facing enormous uncertainty over whether they can receive care if infected, Barrett's nomination increases the likelihood that they will not receive that lifesaving care. That decision would literally put countless lives in danger, especially for low income people and communities of color who are disproportionately harmed by our profit-driven health care system," Castillo said.
Her record on racial and age discrimination and immigration rights is equally troubling, Castillo continued. Judge Barrett joined a 2017 majority decision rejecting a claim against Autozone assigning employees to stores based on race, a verdict dissenters called a return to Jim Crow era "separate but equal" discrimination. In a case last year, she sided with panelists in refusing to allow an age discrimination claim.
Two decisions on immigration suggest a continuation of the virulent anti-immigration policies of the Trump administration. In 2019, Barrett cast the deciding vote authorizing the immediate deportation of an immigrant who had legally resided in the US for 30 years, without giving that person any chance to demonstrate his removal would violate the Constitution's guarantee of equal protection. Earlier this year, she dissented in a case involving the administration's discriminatory "public charge" rule to limit immigrant access to legal rights to use benefits Congress has made available to them.
Barrett's judicial record also suggests she will be another far-right vote in favor of corporate business interests over the rights of workers, again in direct reversal to the years of Justice Ginsberg's views.
Just last month, Judge Barrett wrote the 7th Circuit opinion siding with Grubhub to say drivers cannot press for minimum wage and overtime pay as a class action, they must use arbitration agreements, a decision that limits gig workers across the country.
"NNU will urge the Senate to reject her confirmation," said Castillo. "We will continue to join with our health care, women's, community, and labor allies to insist that Justice Ginsburg's seat on the court be left to the winner of the November election to fill—the very precedent the Senate itself set in 2016."