Press Release
Nurses Condemn White Supremacy, Racism in Charlottesville Violence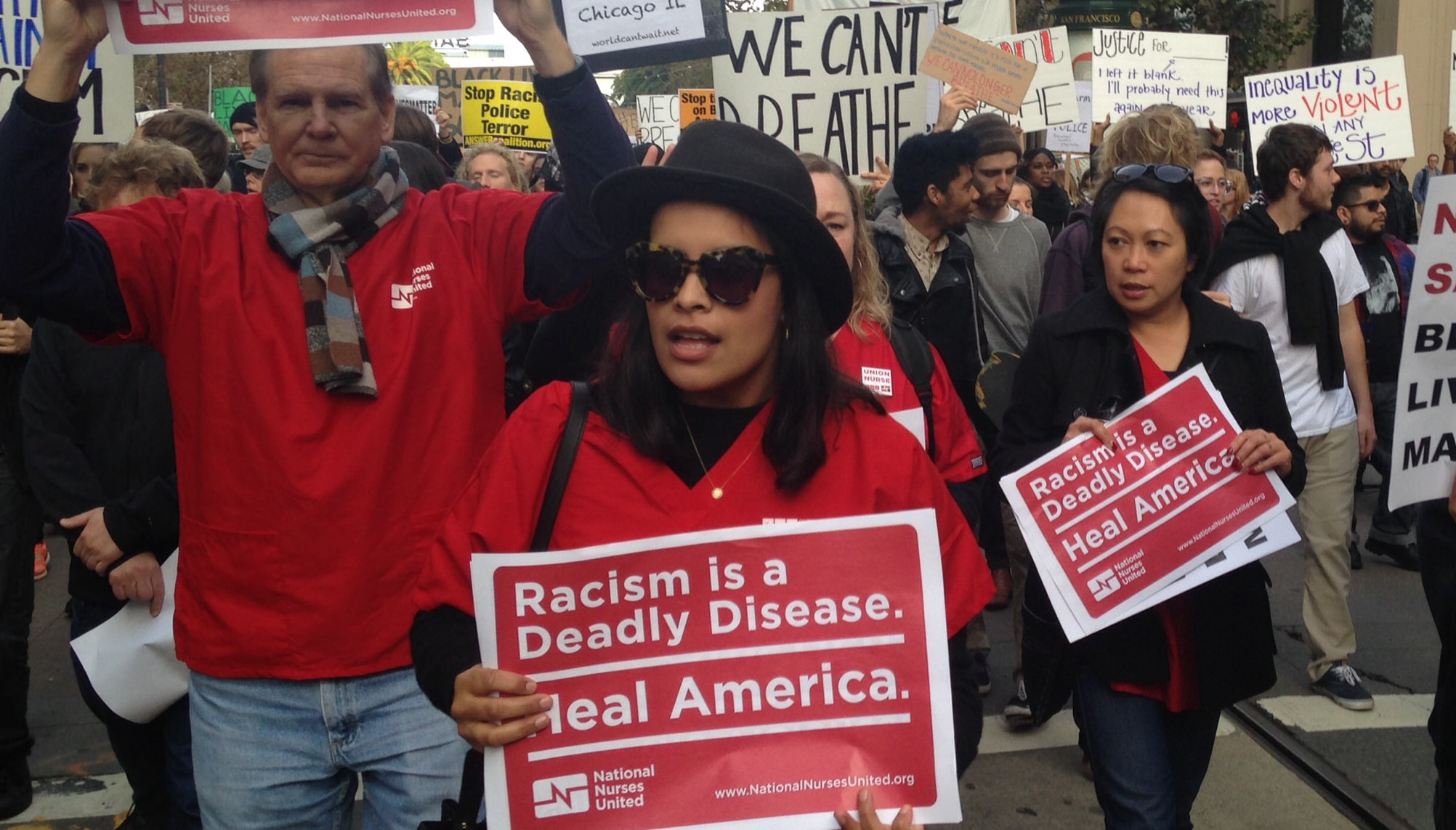 'No Place for White Supremacy, Racism, Bigotry in a Democratic Society'
National Nurses United today condemned the violence in Charlottesville, VA today sparked by a white supremacist rally in the town that resulted in the death of at least one person and multiple injuries.
NNU also criticized what it called an "inadequate response" by President Trump in characterizing the appalling scene in Charlottesville as a product of violence "on many sides."
"There can be no doubt that the appalling display of white supremacy and hatred on display in Charlottesville today was the precipitator of the violence," said NNU Executive Director RoseAnn DeMoro. 
"As a society, it is incumbent upon all of us to forcefully repudiate all expressions of white supremacy, racial hatred, and bigotry," said DeMoro. "Anyone familiar with the history of how white supremacy has stained our nation and our democracy can not be surprised that continued expressions of that virulent philosophy would lead to violence today."
"All of our nation's elected leaders, starting in the White House, have a responsibility to condemn racial hatred and the violence it encourages, and disassociate from those promoting it," DeMoro said.
DeMoro praised peaceful protesters who "showed the best of America in taking a stand for cultural diversity and understanding among all people. We have a long ways to go to assure the equality, civil rights and civil liberties of all our people. There's no time to waste."