Press Release
Nurses and Healthcare Workers to Protest Palomar Health's Illegal Layoffs and Demand the Contract Cancellation of Palomar's CEO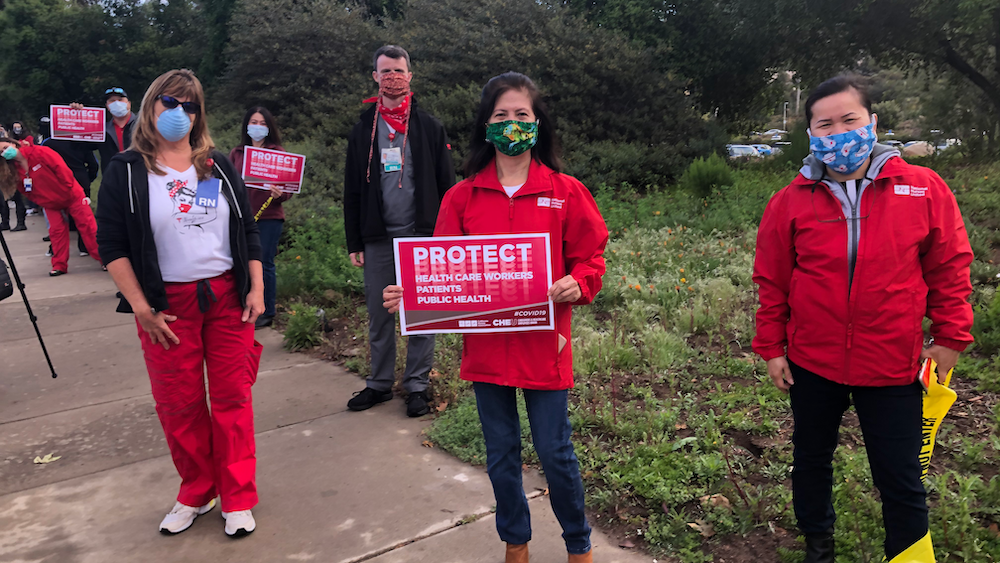 Palomar Health RNs, healthcare workers, and community supporters will hold a public action at noon on Monday, May 11 to demand the contract cancellation of Palomar Health CEO Diane Hansen and the rescinding of illegal layoff notices to 83 RNs and 121 healthcare workers, announced California Nurses Association (CNA) and the Caregivers and Healthcare Employees Union (CHEU) today.
The nurses and healthcare employees will also deliver a letter to the CEO, announcing the results of an employee survey: an overwhelming vote of no confidence in her leadership.
Nurses and CHEU members are also demanding that the public healthcare district adhere to the highest patient safety and health practices. Members of CHEU, a sister union of CNA, include respiratory therapists, nursing aides, and housekeepers.
Who

:

Palomar Health

Registered Nurses

and Caregivers and Healthcare

E

mployees

What

:

RNs,

CHEU members,

and community supporters to protest

Palomar Health CEO

Diane Hansen's leadership, the layoffs, and

denounce

Palomar's

unsafe

patient safety practices.

Where

:

Palomar Health Administration Building

,

456 E. Grand Ave. Escondido, CA 92025

When: Monday, May 11, 12 p.m. PST
If you are interested in sending a camera crew or in learning more about the situation at Palomar Health, RNs and healthcare employees will be available to speak to the press or for follow-up phone interviews.
Photos of the event will be available to press who are not able to attend.