Press Release
North Dakota nurses' vote is victory for unions everywhere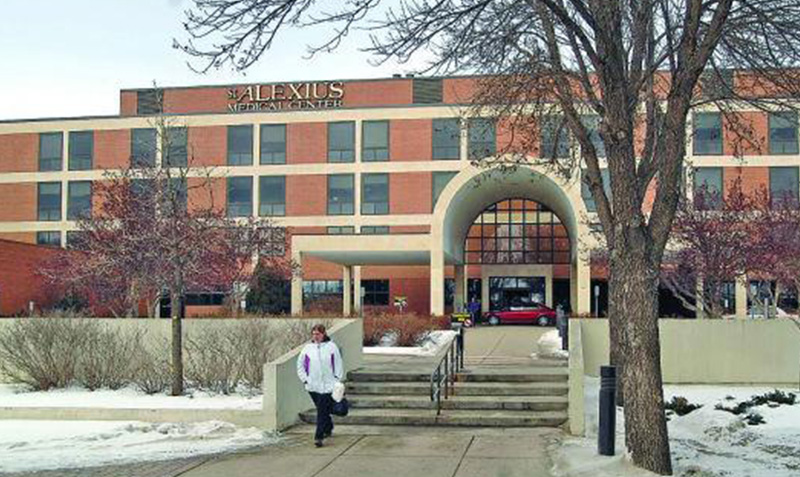 (Bismarck, ND) – March 8, 2019 - Nurses at CHI St. Alexius Medical Center in Bismarck, ND, sent a clear message with their overwhelming vote to affiliate with the Minnesota Nurses Association: Working families want to belong to unions.
"This victory is especially noteworthy because North Dakota has anti-union laws that discourage unionizing," said Angie Grosz, an RN at St. Alexius. "It shows that working families know that unions help them build better lives for their families and communities."
"St. Alexius nurses believe belonging to a union will help us provide top quality care to all our patients by having a voice in our workplace," said Lauren Buol, an RN at the hospital. "Nurses believe coming together and speaking with one voice is the best way to advocate for our patients."
As new members of the Minnesota Nurses Association, the St. Alexius nurses will now also join the ranks of National Nurses United, the largest union and professional organization of nurses in the United States, representing more than 150,000 RNs. NNU was formed in 2009 because nurses knew they needed to unite under a national group that could lead a nationwide movement of registered nurses on not only issues of nursing practice, patient advocacy, and workplace standards and conditions, but also health care reform and social advocacy. NNU counts Minnesota Nurses Association and the California Nurses Association/National Nurses Organizing Committee among its affiliates. 
"We congratulate and are delighted to welcome the nurses at CHI St. Alexius Medical Center into the National Nurses United (NNU) family," said Sandy Reding, a registered nurse at Dignity's Bakersfield Memorial Hospital in California and a vice president of NNU. "As nurses who work for the same parent company, we know just how important it is to use our collective voice to advocate for the best patient care practices. We look forward to working with our sisters and brothers in building our national nurses' movement."
"We are thrilled to have these nurses join us as proud union members and we applaud their determination in successfully organizing in the hostile environment of a right-to-work state," said Kathy Dennis, a registered nurse at Dignity's Mercy Hospital in Sacramento and vice president of NNU. "We stand with them in solidarity as they begin negotiations for their first contract. We look forward to working with the Bismarck unionized nurses as our employers jointly merge into a single hospital corporation, CommonSpirit Health."
Dignity Health and Catholic Health Initiatives merged to form CommonSpirit Health earlier this year. Registered nurses with the California Nurses Association were vocal patient advocates during the numerous hearings on the proposed merger. The nurses' demands were reflected in the terms of California Attorney General Xavier Becerra's final approval of the merger.
This is the first union in North Dakota to affiliate with MNA and NNU.
The Minnesota Nurses Association represents 22,000 nurses in Minnesota, Wisconsin, Iowa; and now North Dakota.