Press Release
National Nurses United holding Wednesday, May 19 press conference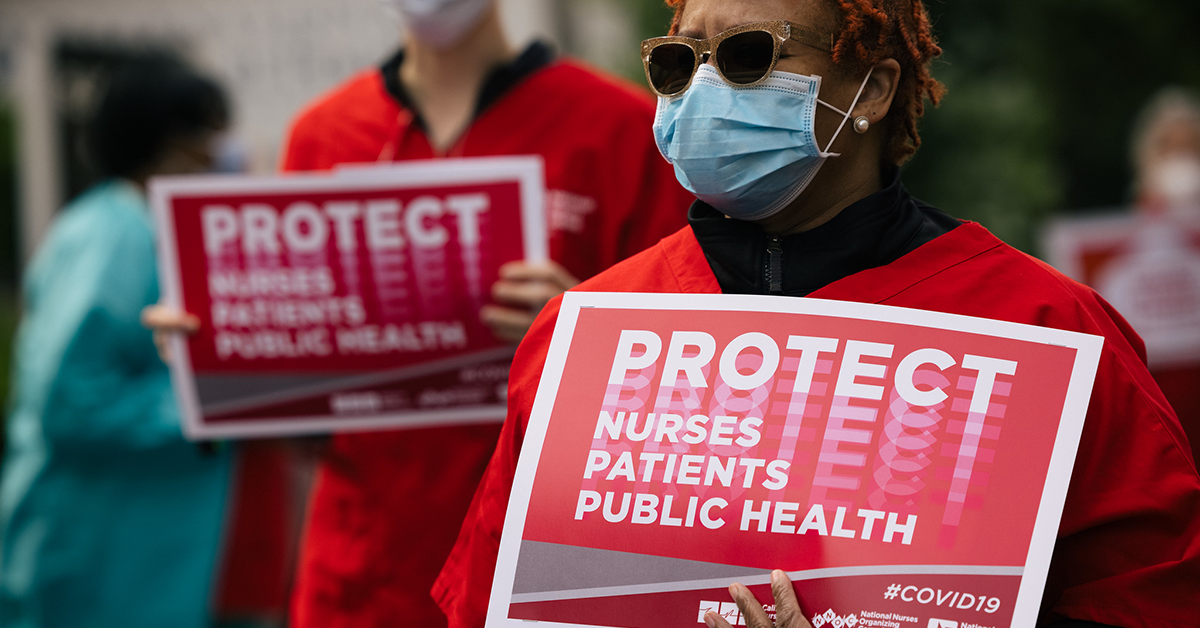 In new scientific brief, nurses critique dangerous CDC guidance that removes masking, distancing, testing, isolation restrictions for vaccinated
National Nurses United (NNU) is holding a press conference on Wednesday, May 19 to discuss the faulty science underlying the Centers for Disease Control and Prevention's (CDC) dangerous new guidance that says vaccinated people no longer need to wear masks except for in health care and public transportation settings, distance from others outside their household, or get tested and self isolate when they've been exposed to Covid-19 if they show no symptoms.  
 
In a new scientific brief, NNU analyzes how all the most recent, respected research on Covid-19 supports a robust public health program that uses multiple measures of infection control -- including vaccination as one component as well as masking, distancing, testing, contact tracing, isolation, and ensuring workplace protections for essential workers -- and how, on the contrary, the studies cited by the CDC for its new guidance present data that is incomplete, not yet peer reviewed, potentially biased, or show poor statistical certainty.
 
NNU is calling on the CDC to revise this guidance and to adhere to science and the precautionary principle in its recommendations.
What

: NNU virtual press conference to discuss opposition to latest CDC guidance lifting masking and other restrictions for vaccinated people

When

: 10:30 a.m. PDT/1:30 EDT Wednesday, May 19

Where

: Zoom conference
To attend the press conference, please email press@nationalnursesunited.org.
It can also be streamed on Facebook live here.
 
National Nurses United is the largest and fastest-growing union and professional association of registered nurses, with more than 175,000 members nationwide.