Press Release
Nation's largest nurses union joins March on Washington's 60th anniversary celebration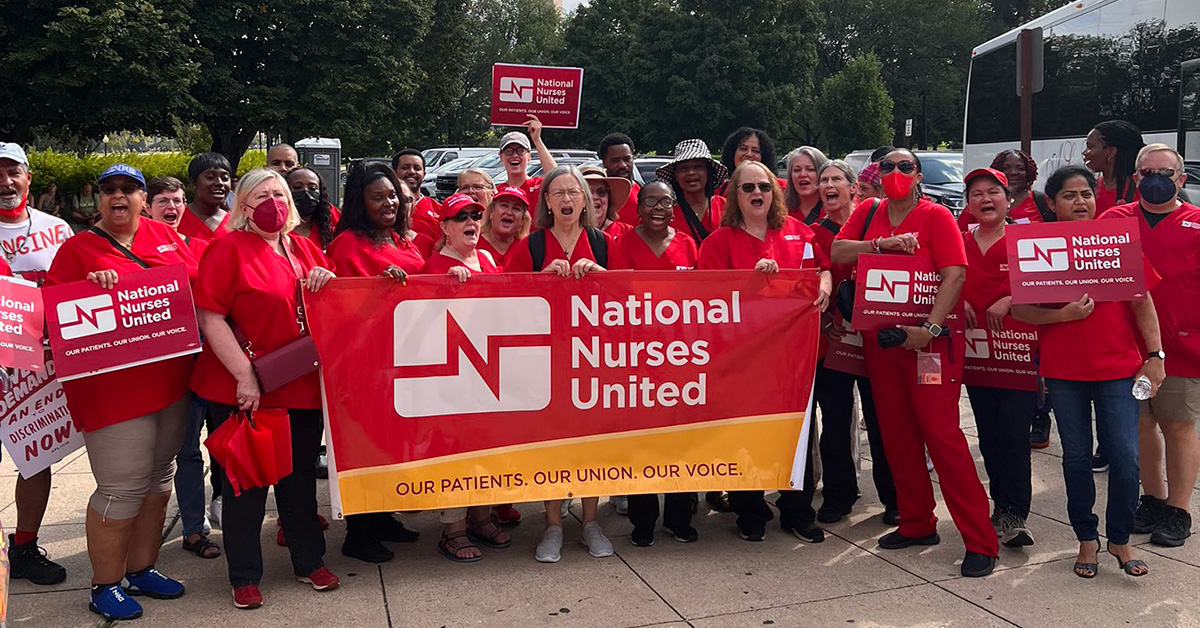 NNU President Zenei Triunfo-Cortez, RN, shared remarks at the anniversary event today in D.C.
President Zenei Triunfo-Cortez, RN, of National Nurses United (NNU) was honored to speak at today's celebration of the anniversary of the 1963 March on Washington, marking the 60th anniversary of the march. On behalf of NNU, Triunfo-Cortez issued the following statement honoring the march, the on-going fight for Black liberation and justice, and the legacy of Dr. Martin Luther King, Jr.:
"It's an honor to be in Washington honoring Dr. King's work and the March on Washington. As nurses, we're here to say, 'This work is our work!'
"Dr. King once spoke of a "radical revolution of values" that put people before profits. Nurses live this revolution every day as workers who care for people while our employers only care about profits. That is why we fight for Medicare for All!
"Nurses know health care doesn't stop at the hospital walls. It is impacted by housing, work, school, politics, and the climate. But anti-Blackness, racism, and oppression targeting gender, sexuality, ability, and class mean the most at-risk people are exposed to the unhealthiest conditions. These injustices are harming and killing our patients. But nurses will never stop fighting for justice.
"There is strength in numbers. When we come together in solidarity, we WILL radically revolutionize our culture to care for people."
---
National Nurses United is the largest and fastest-growing union and professional association of registered nurses in the United States with nearly 225,000 members nationwide. NNU affiliates include California Nurses Association, DC Nurses Association, Michigan Nurses Association, Minnesota Nurses Association, National Nurses Organizing Committee, and New York State Nurses Association.