Press Release
National Progressive Organizations Announce New Congressional Scorecard on Public Health, Environmental Issues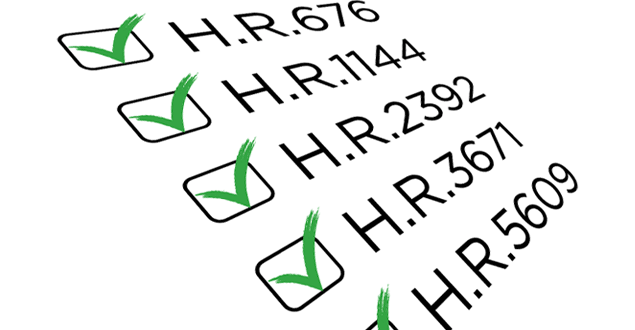 Scorecard Shows Whether Members of Congress Support Five Benchmark Bills Setting Standards for a Clean, Healthy Country
Washington, D.C. – A group of leading progressive advocacy and labor organizations today released a new congressional scorecard on public health and the environment. The scorecard, sponsored by National Nurses United, Food & Water Watch, and Progressive Democrats of America, shows which members of Congress have co-sponsored five key bills that would collectively ensure a strong, just future of public health and environmental protection in the United States.
Thus far, 12 Congress members have co-sponsored all five bills; an additional 13 Congress members have co-sponsored four of them. The bills are:
HR 676 – Expanded & Improved Medicare for All (sponsored by Rep. Keith Ellison)– Establishing a Medicare for All program to ensure every person in the country has quality healthcare.
HR 1144 – Inclusive Prosperity Act (sponsored by Rep. Keith Ellison) – A small tax on Wall Street financial transactions that would generate hundreds of billions of dollars annually, to fund public health, environmental and other progressive initiatives.
HR 2392 – Nurse Staffing Standards for Hospital Patient Safety (sponsored by Rep. Jan Schakowsky) – Establishing mandatory safety limits on the amount of patients that can be assigned to one nurse, to ensure quality patient care.
HR 3671 – Off Fossil Fuels for a Better Future (sponsored by Rep. Tulsi Gabbard) – The "Medicare for All on climate and energy" would mandate 100% clean, renewable energy in America by 2035.
HR 5609 – Water Affordability, Transparency, Equity & Reliability (sponsored by Rep. Keith Ellison) – Would provide major investment needed to update and improve the country's crumbling drinking water infrastructure.
"Every day, nurses work to heal patients whose illnesses and injuries result from inadequate public health and environmental protections, so we know the critical importance of co-sponsoring this congressional scorecard with Food & Water Watch and Progressive Democrats of America," said Jean Ross, RN, co-president of National Nurses United. "These five bills are vitally important to ensure the health and safety of the American people and of our planet.  We applaud those Members of Congress who have shown important leadership by co-sponsoring these bills."
"In today's tumultuous world, it is important for all Americans to know exactly who in Washington is standing up for our most essential needs: a clean, livable environment, quality universal healthcare, and a more just, equitable society for all. By advocating for bold solutions to our most pressing health and environmental problems, these 12 Congress members have shown they are public health and environmental champions in Washington," said Food & Water Watch Executive Director Wenonah Hauter. "We're proud to be working with National Nurses United and Progressive Democrats of America to help identify those in Congress that are forwarding a strong environmental and public health vision for our country."
"The progressive and dynamic dozen Congressional members sponsoring all five of these critical bills understand the deep integration between access to health care, economic justice, clean water, and the health of our planet," said Donna Smith, Executive Director, Progressive Democrats of America. "PDA invites people across the country to work to move their members to co-sponsor these critical bills and be environmental and public health champions."
The 12 Congress members that currently support all five benchmark bills are Reps. Judy Chu (D-CA), Yvette Clarke (D-NY), Steve Cohen (D-TN), Keith Ellison (D-MN), Adriano Espaillat (D-NY), Tulsi Gabbard (D-HI), Barbara Lee (D-CA), Zoe Lofgren (D-CA), James McGovern (D-MA), Eleanor Holmes Norton (D-DC), Jamie Raskin (D-MD) and Janice Schakowsky (D-IL).