Press Release
National Nurses United's #BernieBus Arrives in Spokane, Visits Gonzaga University Today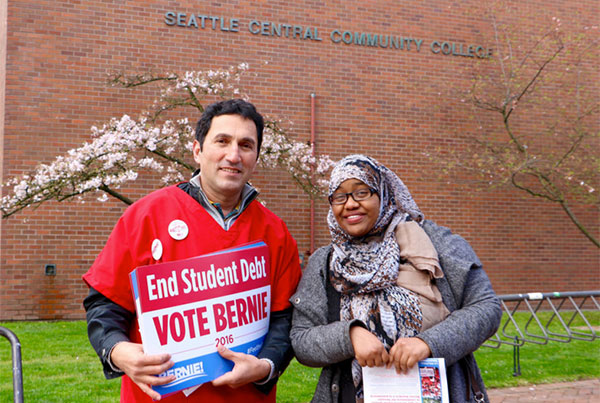 National Nurses United will bring its campaign, and its colorful #BernieBus, to Gonzaga University today as nurses continue spread the message of why they support Sen. Bernie Sanders for President, the candidate they say, best reflects nurses values of caring, compassion and community.
When: Midday on Wednesday, March 23rd
Where: Gonzaga University, Spokane, WA 99202
Call Kate Usher (510) 409-7684 for specific time and location.
The nurses will urge the Bulldogs to caucus for Sanders with the rest of Washington on Saturday, March 26 by 10 a.m..
The nurses spent the past two days in Seattle, after traveling throughout Florida and along the east coast. The #Berniebus is visiting Pullman, Wa next.

The #BernieBus in El Paso last month
National Nurses United is the largest union of nurses in the country, with 185,000 members in 50 states—and was the first national union to endorse Sanders, in August 2015.