Press Release
National Nurses United Endorses Laura Moser and Derrick Crowe for Congress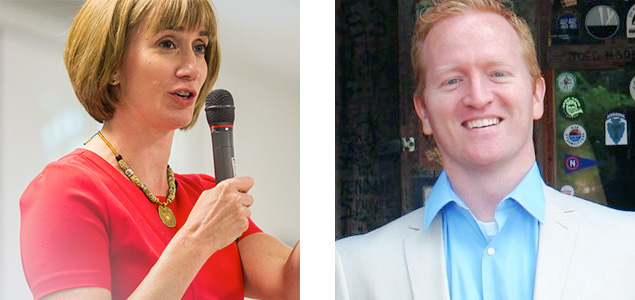 National Nurses United, the nation's largest union of registered nurses, today endorsed two Texas candidates for Congress: Laura Moser (TX-7) and Derrick Crowe (TX-21).  
"Registered nurses are proud to endorse Laura Moser's campaign for Congress because she is a strong, dedicated woman who shares nurses' values of caring, compassion, and community," said Valerie Gray, RN, a Houston registered nurse and a proud member of National Nurses United.  "Nurses urge voters in the 7th Congressional District to support Laura Moser because of her inspiring dedication to healing our state, improving lives, and investing in our community and our people.  It's time for a change – Laura is the kind of representative that Texans need in Washington."
Laura Moser is running for Congress in the 7th congressional district of western Houston and parts of Harris County.  She founded a text-messaging service that enabled 300,000 people to engage directly in the political process and advocate for health care for all.  The Cook Political Report calls this seat a Toss-Up.
"Health care is a human right for all, not a privilege of the few. People have the right to see a doctor and seek medical treatment no matter what their economic status," said Moser.  "National Nurses United is on the front lines of the fight for health care justice and I am honored to have their support as we continue this fight in Texas' 7th District."
"The voters of San Antonio, Austin, and all of the 21st congressional district are facing a critical choice in the March primary – between more of the same, on the one hand, and a candidate who will truly shake things up in Washington and stand for the people," said Judy Lerma, RN, a San Antonio registered nurse and a proud member of National Nurses United.  "Nurses are excited to endorse lifelong, progressive Democrat Derrick Crowe, the candidate who has been a consistent champion of single-payer Medicare for All and economic justice, and who has built exactly the kind of enthusiastic, grassroots campaign that offers a real chance to flip the district."
Derrick Crowe is a progressive Democrat running in the March 6th primary in Texas's 21st District, which includes areas near San Antonio, part of Austin, and several counties.  Crowe has been active in efforts to defend Texans' health care coverage, push back on Republican excesses, and fight income inequality.
"Passing Medicare for All and strengthening workers' rights are two of my top priorities," Crowe said. "National Nurses United has been at the forefront of these fights since their founding, and I'm proud to have them in my corner as we flip the 21st District of Texas."
National Nurses United previously endorsed candidates Veronica Escobar in the El Paso-area 16th congressional district and Rick Treviño in the southwestern 23rd congressional district.
National Nurses United is the largest and fastest growing union of RNs in the nation with over 150,000 members. NNU has advocated for landmark health and safety protections for nurses and patients in the areas of staffing, safe patient handling, infectious disease and workplace violence protection.