Press Release
National Nurses United Endorses John Wisniewski for NJ Governor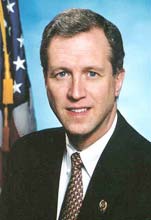 John S. Wisniewski (D)
WASHINGTON, DC – National Nurses United, the nation's largest union of registered nurses, today announced its endorsement of John Wisniewski to be Governor of New Jersey.
"We are proud to endorse Assemblyman John Wisniewski, who is committed to expanding Medicare to cover all Americans and forcing Wall Street to pay its fair share to create jobs and support our communities," said Jean Ross, RN, Co-president of National Nurses United.  "As a member of the General Assembly, John Wisniewski has stood for progressive principles while also being a true leader who puts the needs of New Jersey residents first.  John stands for nurses' values of caring, compassion and community, and that's why we are proud to support him."
"Registered nurses stand with John Wisniewski, because he has demonstrated a willingness to fight for the working families of New Jersey," said Esteban Ramirez-Orta, RN, a registered nurse from West New York, New Jersey and a member of National Nurses United. "John understands the struggles of New Jersey families and will stand up for our communities when Wall Street and corporate special interests try to game the system at our expense. New Jersey doesn't need another politician who sides with the one percent while the rest of us continue to struggle to make ends meet.  It's time for a change. John is the kind of leader that New Jersey needs."
The New Jersey primary is June 6, 2017.