Press Release
National Nurses United Endorses Amy Vilela for Congress in Nevada's 4th District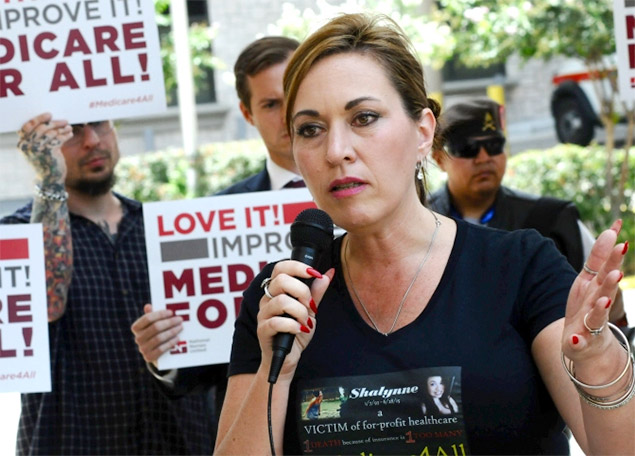 "Amy has been a fierce advocate of Medicare-for-All and her resolve has been unwavering"
SILVER SPRING, Md.—National Nurses United, the nation's largest union of registered nurses, today announced its endorsement of Amy Vilela for Congress representing Nevada's 4th district.
"Amy Vilela understands that health care is a life or death matter," said Kari Deaton, RN, an emergency room nurse in Las Vegas. "Amy has been a fierce advocate of Medicare-for-All and her resolve has been unwavering. At a time when 28 million people in the United States are still uninsured and we're seeing continuous threats to eliminating care, Amy will be a champion in fighting to pass Medicare-for-All in Congress."
"Nurses are the country's most trusted profession and nurses trust Amy Vilela to represent us in Congress," Deaton continued.  "She is a champion of nurses' values of caring, compassion and community and we're proud to support her."
"It is truly an honor to have the endorsement of National Nurses United," said Vilela. "The very first time I spoke out publicly about my daughter, Shalynne, and the need for universal, single-payer Medicare-For-All, NNU was standing by my side. I'm pleased to say they've been with me ever since. I look forward to continuing the fight in solidarity with nurses and healthcare workers. An easy way to check if you're doing the right thing: are the nurses on your side?
"Together, we can win the fights for social, healthcare, and economic justice that lay ahead as we transform our country into one that works for all of us, not just those few at the top," Vilela continued. "It is through the kind of mass organizing — led by progressive groups and unions like NNU — that we can succeed here in Nevada's 4th District as well as across the nation."
National Nurses United represents 150,000 registered nurses across the United States.