Press Release
MountainView Hospital RNs Announce Tentative Pact with HCA to Improve Patient Care Protections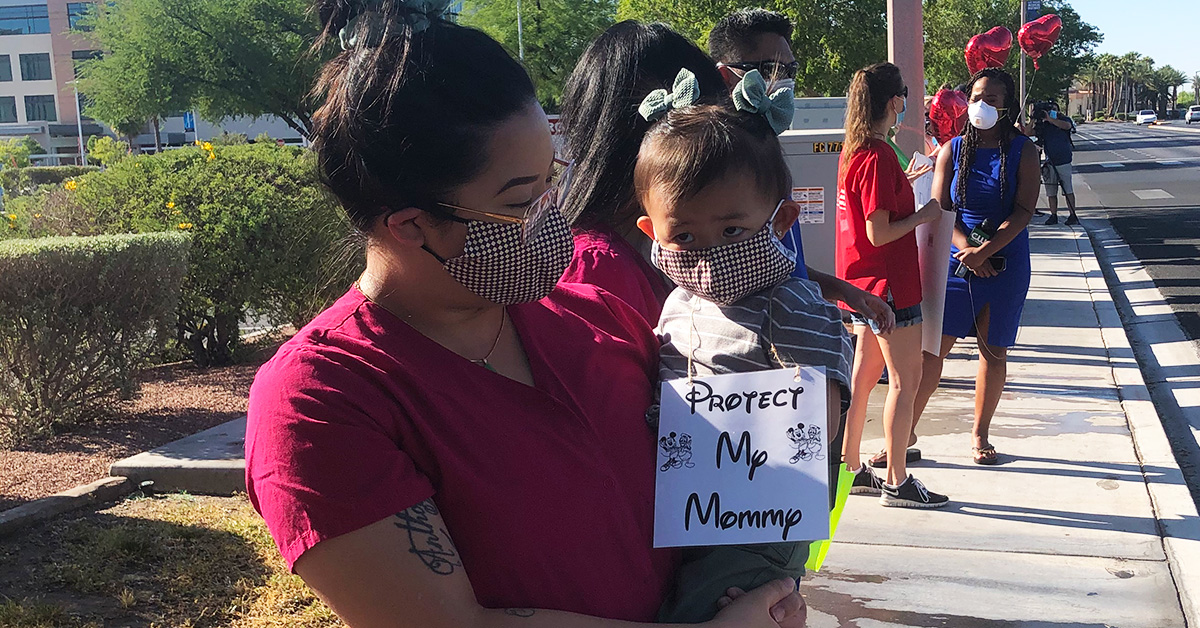 Registered nurses at HCA's MountainView Hospital in Las Vegas have reached a tentative agreement on a new collective bargaining contract with HCA, National Nurses Organizing Committee (NNOC), an affiliate of National Nurses United (NNU), announced today.
The settlement, which addresses many of the nurses' concerns for stronger infectious disease control safeguards, will be presented to the RNs for ratification this coming week. The agreement comes as Nevada is experiencing a surge in Covid-19 cases, with more than 1,100 new cases a day.
"We are pleased to have achieved additional health and safety protections that have long been critical to ensure safer conditions at our hospital," said MountainView RN Nicole Taylor, a member of the nurses' negotiating team.
Terms of the agreement will be available following the ratification vote. Nurses have been pressing hospital officials for months for improvements that would strengthen pandemic protections for frontline caregivers and patients, as well as measures to keep experienced RNs at the bedside and recruit new nurses.
The agreement covers 960 registered nurses at the hospital.
The settlement follows new contracts achieved in recent weeks for RNs at HCA hospitals in Florida, Missouri/Kansas, North Carolina, Texas, and a mid-term contract adjustment at California HCA hospitals.
NNOC/NNU represents 12,000 HCA RNs at 20 HCA hospitals from Florida to California. Overall, NNU represents 175,000 RNs nationwide.