Press Release
More than 500 union nurses to march and rally in Sacramento for Lobby Day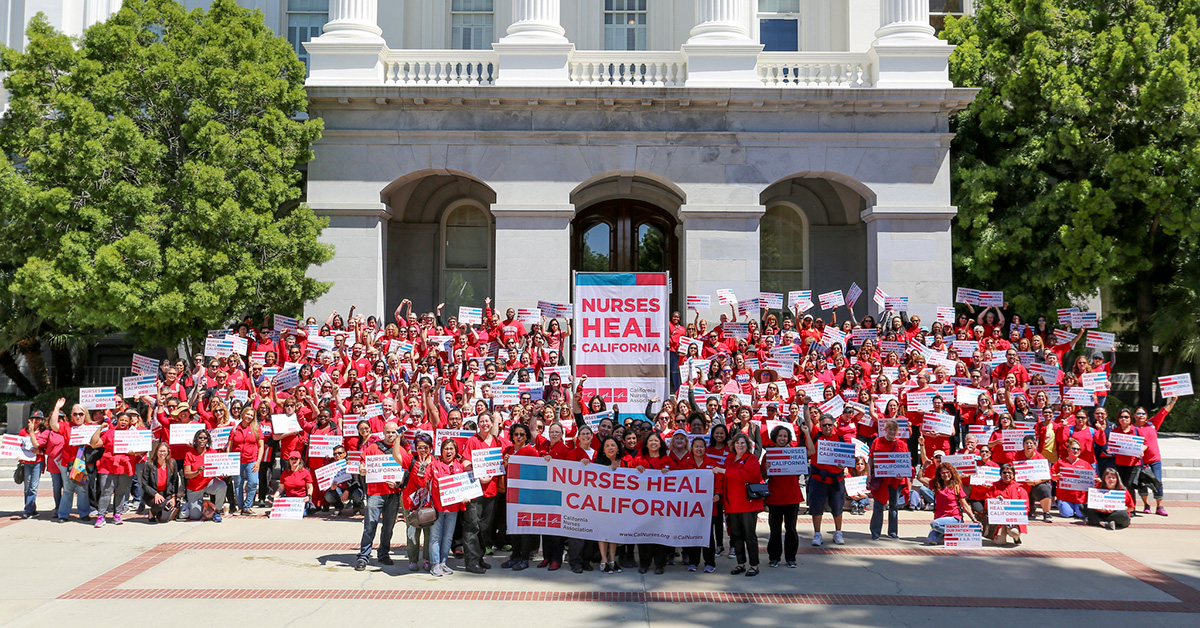 Hundreds of registered nurses will rally, march, and lobby state lawmakers in Sacramento, Calif., on May 16, announced the California Nurses Association/National Nurses United (CNA/NNU) today. The Lobby Day events will bring CNA nurses from across the state to the California State Capitol building, where they'll arrive by march and then rally outside before meetings with legislators about nurses' key issues and priority legislation. CNA represents over 100,000 nurses across California.
A nurses march will step off at 10:15 a.m. from the Crest Theatre at 1013 K St. in Sacramento. Nurses will then rally at the California State Capitol at 11 a.m., where they will speak out about key legislation. They will be joined by elected officials.
Who:

Hundreds of CNA registered nurses

What:

California Lobby Day

When:

Tuesday, May 16, 2023, march at 10:15 a.m., rally at 11 a.m.

Where:

Sacramento, Calif., from the Crest Theatre (1013 K St.) to the State Capitol
Nurses serve as patient advocates at every level, from the bedside to the strike line to the halls of the state legislature. They'll bring their advocacy to lawmakers to show their support for essential legislation to improve patient care and California's entire health care system, including proposals on single-payer CalCare, behavioral health reforms, surgical plume protections, workers' compensation equity, and employer-driven debt bans.
For more information about CNA's supported legislation, visit our website or check out our fact sheets on the issues via the links below:
---
California Nurses Association/National Nurses United is the largest and fastest-growing union and professional association of registered nurses in the nation with 100,000 members in more than 200 facilities throughout California and nearly 225,000 RNs nationwide.