Press Release
Event Canceled - Medicare For All Town Hall Featuring Congresswoman Jan Schakowsky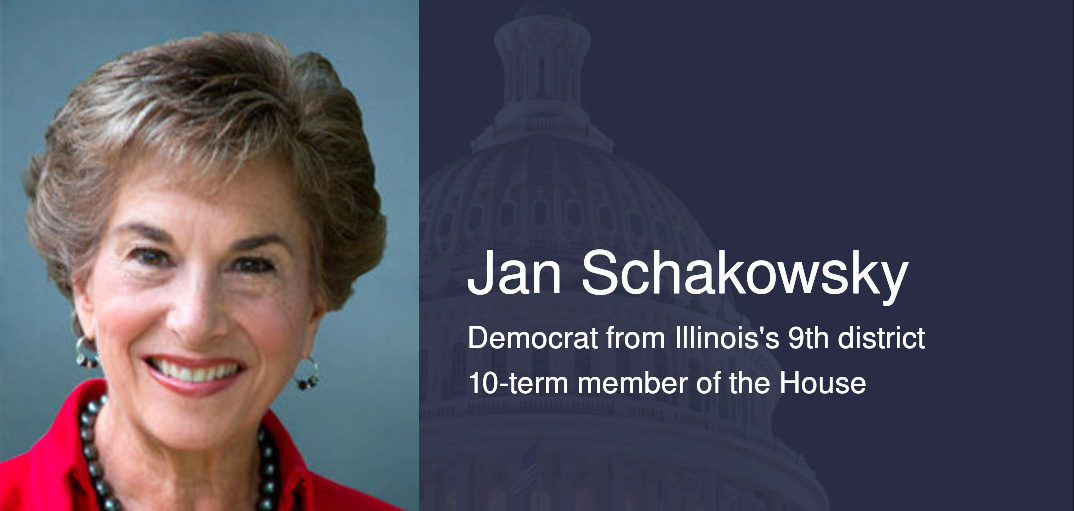 THIS EVENT IS CANCELED DUE TO WEATHER! The Town Hall will be Rescheduled at a Later Date
The recently formed Medicare for All Coalition will hold a town hall with U.S. Rep. Jan Schakowsky (D, IL-9) at Sullivan High School, 6631 N Bosworth Ave, Chicago, on Monday, November, 26, 2018, 6:00-8:00 pm. The public is welcome.
The coalition, comprised of National Nurses United, Jane Addams Senior Caucus, Reclaim Chicago, Physicians for a National Health Program, ONE Northside, Democratic Socialists of America, Progressive Democrats of America, and The Peoples Lobby, came together in 2018 to build a strong movement to demand passage of House Resolution H.R. 676, Expanded and Improved Medicare for All Act.
"The Democrats winning control of the House of Representatives creates a clear path to passing H.R. 676, the Expanded & Improved Medicare for All Act which already has 123 sponsors," said National Nurses United Co-President, Jean Ross, RN, who will speak at the town hall. "We're excited to be working with the recently convened, 77-member, Medicare for All caucus, to get the bill out of committee and onto the House floor for a real debate."
What: Medicare for All Town Hall Meeting Featuring U.S. Rep. Jan Schakowsky
When: Today's event is canceled due to weather!
Where: Sullivan High School, 6631 N Bosworth Ave, Chicago.
"In my recent campaign for Governor, I had the opportunity to talk to people across Illinois. I found that in every corner of Illinois people were demanding the same thing – a system like Medicare for All that guarantees that every resident and family in Illinois has access to quality health care," said state Senator Daniel Biss, who will be a featured speaker.
The town hall will serve to build broader support for Medicare for All in the 9th Congressional District, uniting Rep. Schakowsky, who has co-sponsored H.R. 676, with her constituents that support Medicare for All. Coalition members delivered 1,200 postcards signed by constituents to Schakowsky last summer resulting in her agreement to hold a town hall.
The coalition has already held forums in the 5th Congressional District, where Rep. Mike Quigley has refused to support the bill. A future forum will be held in the 7th Congressional District with Danny Davis, and more town halls will be planned in the months to come.
The coalition is building a broad-based grassroots movement to convince elected representatives that kicking corporate profits out of healthcare is the right thing to do, say organizers. The coalition will join with the rest of the country in barnstorming key democratic districts where committee members haven't yet signed on to support H.R. 676.
"We are excited to be part of this demand whose time is long past due," said Sameena Mustafa, a coalition member who ran against Quigley in the 5th Congressional District as a Justice Democrat primarily in response to his refusal to support Medicare for All.