Press Release
Marina del Rey nurses to hold informational picket for a fair contract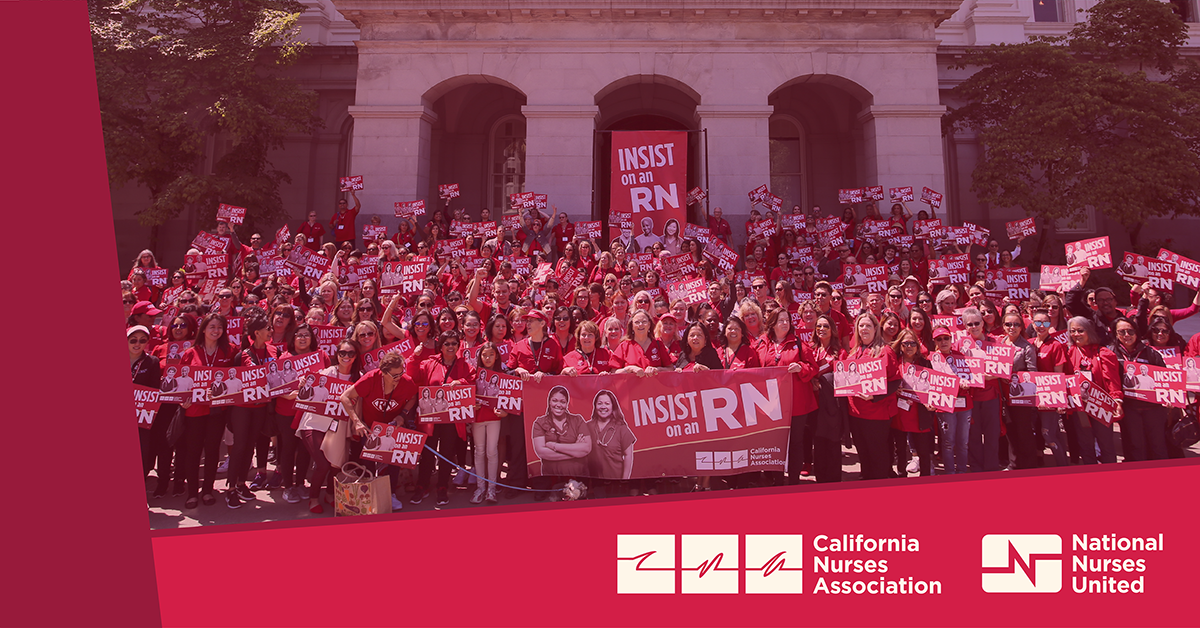 RNs worry management could hurt staff recruitment and retention with policy changes, endangering patient care
Registered nurses at Cedars-Sinai Marina del Rey Hospital will hold an informational picket on Thursday, March 30, California Nurses Association/National Nurses United (CNA/NNU) announced today. Nurses plan to inform the public about management's demand that nurses waive their bargaining rights over policies on education benefits, paid time off, leave of absence, and holidays. Nurses say this move would undermine their contract and stymie contractual improvements. RNs worry changes to these policies could hurt staff recruitment and retention efforts, which impacts patient care.
"After our work and struggles through the pandemic, we never imagined that we would have to fight to protect our PTO, holidays, and education, especially with a few dozen open nursing positions waiting to be filled," said Sophia Sabido, RN, a Marina del Rey Hospital case manager and bargaining team member. "These policies are hugely important for recruitment and retention, which are necessary to ensure we have experienced staff nurses to give our patients the best care. That's why we need to guarantee we can bargain over them."
Who:   

Marina del Rey Hospital nurses

What:  

Informational picket for a fair contract

When: 

Thursday, March 30, 6:30 a.m. to 9:30 a.m.

Where:

Marina del Rey hospital, 4650 Lincoln Blvd., at the corner of Mindanao Way and La Villa Marina
Additionally, RNs are fighting for broader contractual improvements in staffing, recruitment, retention, and workplace violence prevention. Nurses want a commitment to putting their community's patients first and to health care as a human right, as well as recognition of the unique relationship between nurses and patients.
"Two years ago, they called us heroes," said Matthew Booe, a medical-surgical-telemetry RN and bargaining unit member. "We're not asking to be treated as heroes — just dedicated professionals deserving of a contract that affords us an assurance of dignity and security."
"Our nurses expected more from a hospital system that prides itself on a facility being ranked No. 1 in California and No. 2 in the nation," said Kayla Guy, RN in the medical-surgical-telemetry unit. "Instead of ensuring current staff have what we need, they seem to be more focused on building in Qatar, building more new facilities, and paying their CEO millions of dollars a year."
CNA represents approximately 250 registered nurses at Marina del Rey Hospital.
---
California Nurses Association/National Nurses United is the largest and fastest-growing union and professional association of registered nurses in the nation with 100,000 members in more than 200 facilities throughout California and nearly 225,000 RNs nationwide.