Press Release
Los Angeles nurses to hold action for patient safety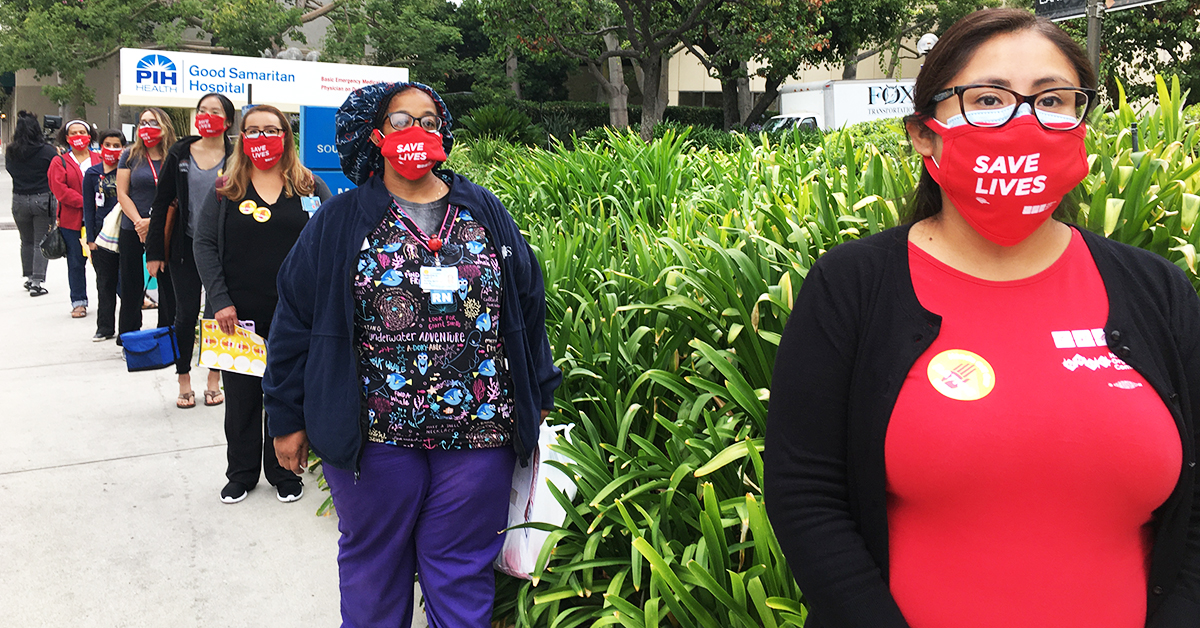 RNs at PIH Health-Good Samaritan Hospital to protest management's refusal to correct unsafe staffing and lack of retention and recruitment
Registered nurses at PIH Health-Good Samaritan Hospital, in Los Angeles, Calif. will hold an action Wednesday, Sept. 29 to highlight their patient safety concerns, including short staffing, lack of break relief, and the hospital's unwillingness to address retention and recruitment problems among staff, announced California Nurses Association/National Nurses United (CNA/NNU) today.
"We have been fighting for safe patient conditions, including adequate staff and resources, for months," said Lissette Sempe, RN in the cardiovascular observation unit. "Unfortunately, our demands have fallen on deaf ears, as PIH Health has not taken necessary measures to retain and recruit staff.  As a frontline worker, I am disheartened to see the lack of accountability on the part of our management."
Who: RNs at PIH Health-Good Samaritan Hospital
What: Action for patient safety
When: Wednesday, Sept. 29, 7:45 a.m.-8:30 a.m.
Where: PIH Health-Good Samaritan Hospital, 1225 Wilshire Blvd., Los Angeles, CA 90015 (on the corner of Wilshire Blvd and Witmer)
To interview a registered nurse, contact press@nationalnursesunited.org.
"During the Covid-19 pandemic, PIH received millions of dollars in federal funds and management were paid bonuses, yet they chose not to invest in the frontline workers: RNs, techs, and ancillary staff," said Scott Hagerman, RN in the surgical unit. "Most recently, administration has failed to recruit experienced RNs to fill critical open positions. RNs have continued to leave because of unsafe patient conditions due to staffing problems that remain unaddressed, and management's refusal to bargain in good faith with RNs will only exacerbate these problems."
California Nurses Association (CNA) represents nearly 700 RNs at PIH Health-Good Samaritan Hospital and is the largest and fastest-growing union and professional association of registered nurses, with 100,000 members in more than 200 facilities throughout California and more than 175,000 RNs nationwide.