Press Release
Los Angeles nurses ratify four-year contract with improvements to patient safety and staff recruitment and retention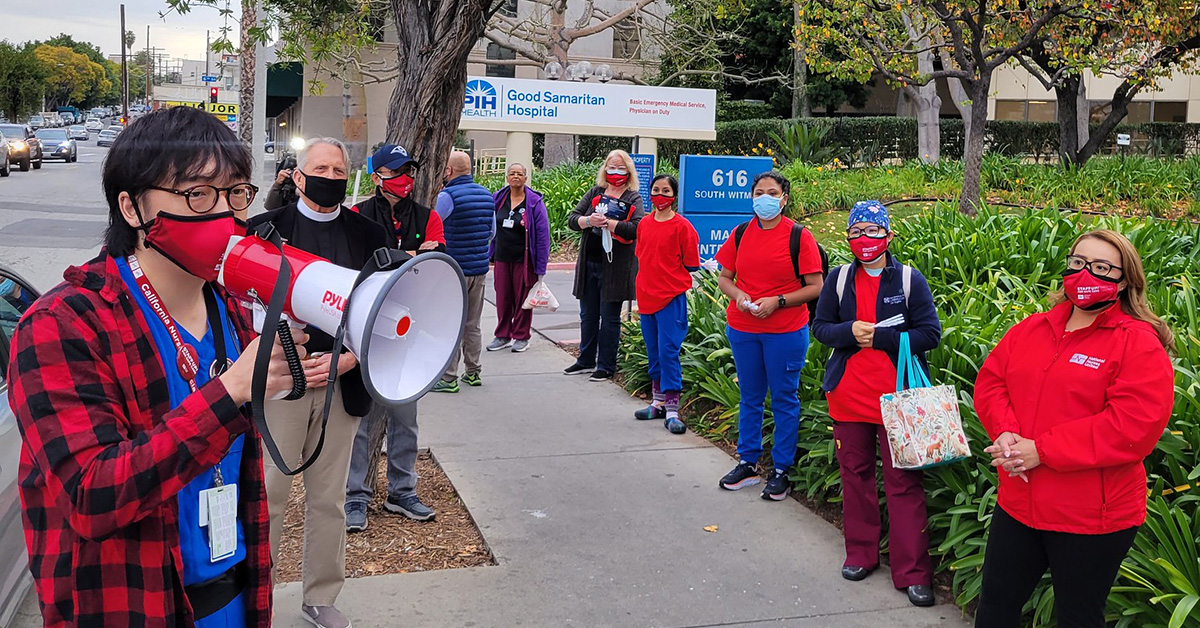 Registered nurses who work for PIH Health Good Samaritan Hospital in Los Angeles, Calif., voted overwhelmingly in favor of ratifying a new four-year contract on May 11, winning protections to improve patient safety and staff retention, along with health and safety standards to protect against infectious diseases, announced California Nurses Association/National Nurses United (CNA/NNU) today.
 
"We are so happy we have reached an agreement after the hospital stalled for so long to bargain a fair contract," said Sandra Rodriguez, a Care Manager at Good Samaritan Hospital. "As someone who has worked at this hospital for over 30 years, getting a fair contract that respects nurses and provides improved language protections was very important to nurses."
 
Highlights of the contract include:
Enhanced health and safety provisions to ensure nurses get the highest level of personal protective equipment and improved protection from infectious diseases and hazardous substances.
Better protections for nurse advocacy on behalf of their patients.
Enhanced training protections for new graduate RNs to provide nurses more time for training and orientation, which means a safer environment for patients.
Historic economic gains and improvements to the wage structure to help retain and recruit nurses across the board.
"This was a very hard-fought battle against a very greedy employer," said Lissette Ulloa, telemetry RN. "We were exposed to many unsafe and dangerous conditions throughout the pandemic, yet when the time came to bargain a contract, our employer refused our demands. We stood united to bring them to the table, and when they proposed to remove long-standing benefits such as extended sick leave and reducing PTO, we said enough is enough."
 
The new agreement covers Nov. 12, 2021, to Nov. 11, 2025. CNA represents more than 550 nurses at PIH Health Good Samaritan Hospital.  
---
California Nurses Association/National Nurses United is the largest and fastest-growing union and professional association of registered nurses in the nation with 100,000 members in more than 200 facilities throughout California and nearly 225,000 RNs nationwide.