Press Release
Nurses: Likely Supreme Court ruling on reproductive rights poses major threat to patients' health, security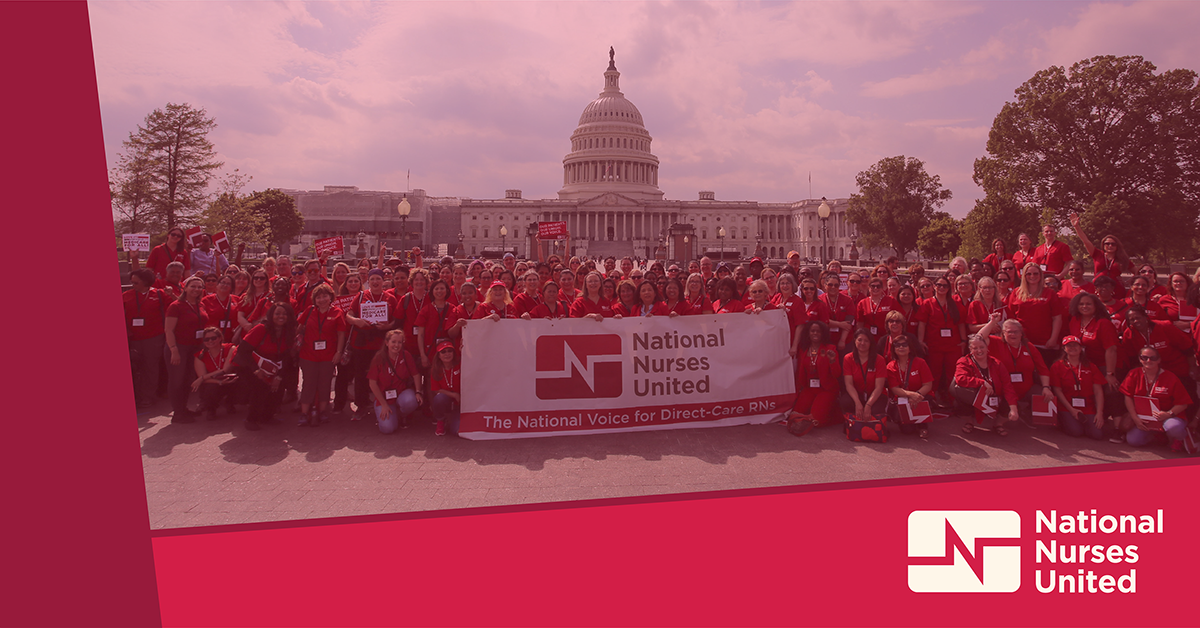 National Nurses United (NNU) today called the draft majority U.S. Supreme Court opinion overturning Roe v. Wade, exposed late last night, an "unconscionable threat to women's health and security, especially low-income women and all child-bearing people who have fewer options to exercise their reproductive rights."
"Nurses will stand with women and gender justice supporters across this country to oppose political, legal, and employer restrictions on women's health services, including the right to reproductive and other family planning services," said NNU President Jean Ross, RN.
"The leaked draft Supreme Court decision on Dobbs v. Jackson Women's Health Organization, rolling back a half century of settled rights, would especially discriminate against low-income women of color," continued Ross. "Our patients of color already face deep systemic barriers to accessing health care, and now would bear the most harmful impacts of this ban, including potential deadly consequences of forced birth.
"Nurses know full well the consequences of eliminating access to family health services that extend to health dangers linked to unwanted or high-risk pregnancies, access to contraception, and the economic calamity that can be imposed on women and families already struggling in a country with massive disparities in income and wealth," said Ross.
"Too many also face economic discrimination from employers for exercising what should be a fundamental right about their health, their families, and their future. Banning reproductive care would also accelerate a national scandal of shockingly high maternal and infant mortality rates, again especially for women of color, that are among the worst in the developed world.
"This apparent decision, if finalized, escalates decades of domestic terrorism targeting women's self-determination about their families, and providers and practitioners of essential women's health services" said Ross.
Further, the pending decision "should be viewed as part of the broader far-right assault on gender-affirming health rights in this country, including the laws targeting trans youth and their families, attacks on LBGTQ individuals, and homophobic bans on the word 'gay' in education," said Ross.
"In the days to come, all advocates of gender, racial, and social justice must hold our political leaders and employers accountable for this disgraceful attack on our fundamental rights, and nurses will be there with you," Ross concluded.
National Nurses United is the largest and fastest-growing union and professional association of registered nurses in the United States with more than 175,000 members nationwide.