Press Release
Kaiser Modesto & Kaiser Manteca Nurses To Hold Action at Shift Change to Demand Protections When Treating Patients With Covid-19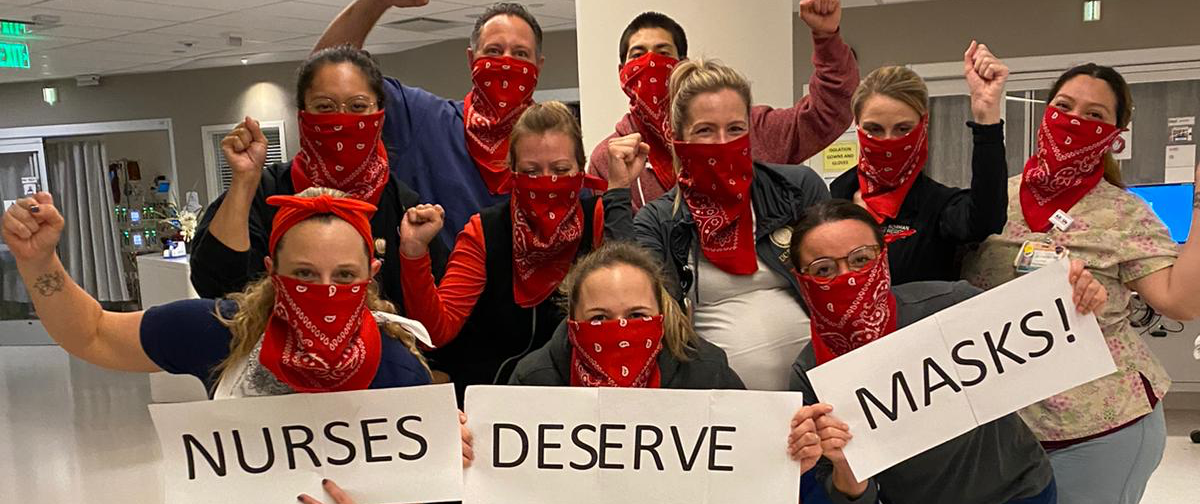 To protest the lack of personal protective equipment (PPE) for frontline health care workers during this COVID-19 pandemic, registered nurses at Kaiser Modesto and Kaiser Manteca are holding an action and media availability during their shift change to describe current conditions and the need for more N95 respirators and other protective gear required to safely treat COVID-19 patients, announced California Nurses Association/ National Nurses United, the nation's largest and fastest-growing nurses union representing 150,000 registered nurses across the country.
Who: Justin Lee, Vida Tan, Tina Reeves and other RN members of National Nurses United 
What: Action and RN media availability to speak out against lack of PPE and other protections for frontline health care workers 
Where: Kaiser Permanente- Modesto Medical Center 4601 Dale Rd. Modesto Ca 95356
When: Tuesday, March 31, 2020. 2:30pm PT.