Press Release
Houlton Regional Hospital nurses ratify new contract with strong measures to improve patient safety and nurse retention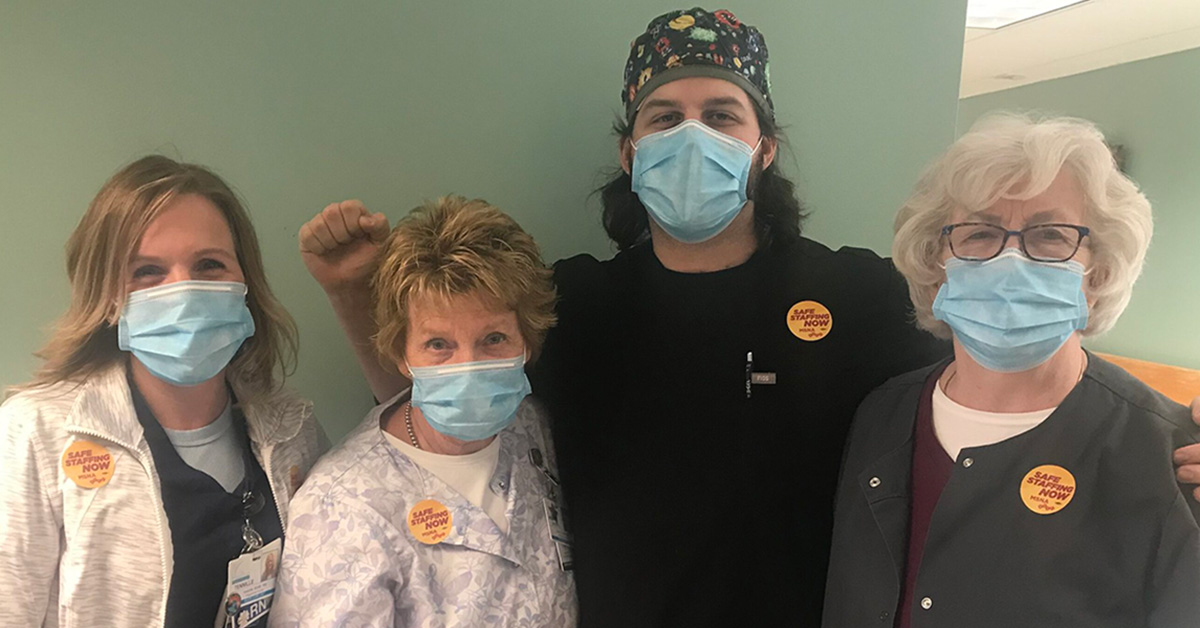 Registered nurses at Houlton Regional Hospital (HRH) in Houlton, Maine voted overwhelmingly in favor of ratifying a new three-year contract last Thursday, winning protections to improve patient safety and nurse retention. The RNs are members of Maine State Nurses Association, an affiliate of National Nurses Organizing Committee/National Nurses United.
"This contract is an important tool in our ongoing efforts to address a number of challenges at HRH, including workplace violence and the loss of experienced nursing staff," said RN Misty Porter, emergency department. "As nurses, we feel a duty to provide optimal care for our patients and this agreement guarantees measures that support this goal. It is a win for the entire community that depends on HRH for quality care."
Highlights of the contract include:
Improved workplace violence protections, including measures to protect nurses from assaults at work and ensure safety of patients, family members, and other staff.
Improvements in staffing, including a guaranteed added shift in the emergency department.
Economic gains to help retain and recruit experienced nurses, including 19-21 percent total wage increases over the life of the agreement.
A guaranteed employer match of the retirement plan.
The new pact covers the period Dec. 1, 2021 - Nov. 30, 2024.
National Nurses United is the largest and fastest-growing union and professional association of registered nurses in the nation, with more than 175,000 members nationwide.