Press Release
Hayward nurses to hold informational picket to demand safe staffing at St. Rose Hospital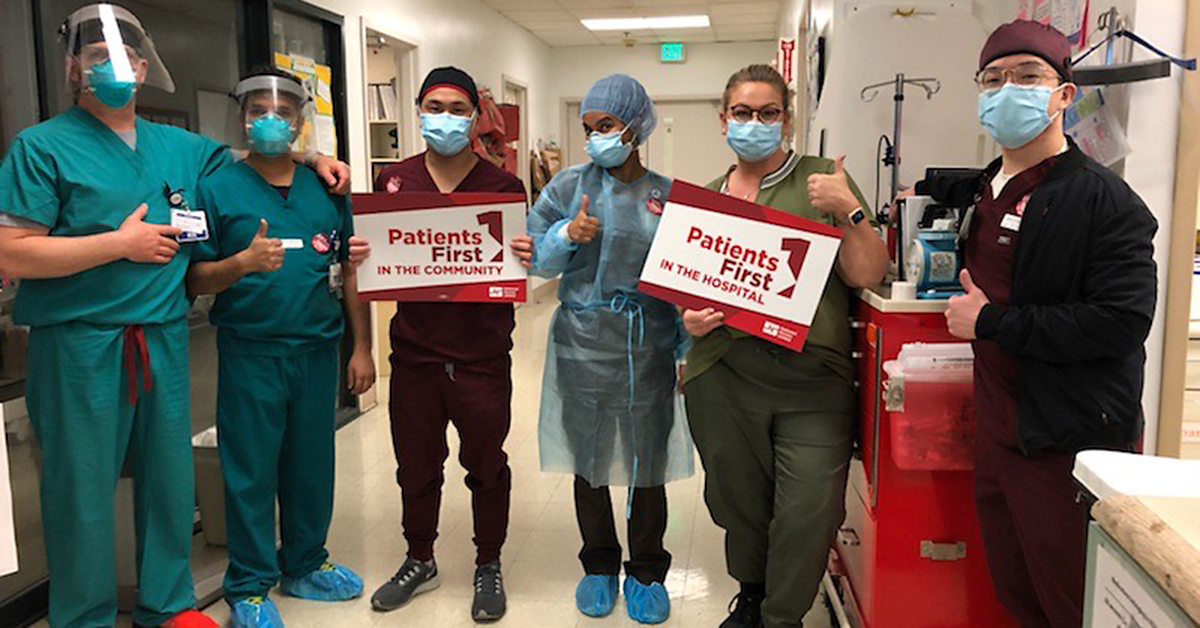 Registered nurses at St. Rose Hospital in Hayward, Calif. will hold an informational picket on Friday, Feb. 3 to protest chronic short staffing at the facility and to voice their deep concerns about staff retention, announced California Nurses Association/National Nurses United (CNA/NNU).
Nurses notified their employer on Jan. 23, 2023 that they would hold an informational picket. The RNs demand that St. Rose invest in hiring and retaining staff RNs. Due to unsafe staffing and the lack of support from management, nurses are leaving.
"Some of our patients are very sick and need constant monitoring and care, which means we should be assigned fewer patients," said Maria Ronquillo, RN in the family birth unit at St. Rose. "But our patient load remains the same. This jeopardizes patient care."
Who:

     Registered nurses at St. Rose Hospital
What:    Informational picket for patient safety

When:

   Friday, Feb. 3, 8 a.m. to 10 a.m.

Where:

  St. Rose Hospital, 27200 Calaroga Ave, Hayward, CA 94545 (on Calaroga at the entrance to the hospital)
St. Rose nurses have been in negotiations since July 2021 for a new contract with little to no movement on key issues. The RNs urge management to invest in nursing staff and agree to a strong contract to retain and recruit nurses.
"Management has made major changes to our health benefits without our agreement or input," said Harneet Singh, RN in the emergency department. "Any major changes to our benefits should be discussed as part of the collective bargaining process."
California Nurses Association represents nearly 200 nurses at St. Rose Hospital.
---
The California Nurses Association/National Nurses United is the largest and fastest-growing union and professional association of registered nurses in the nation with 100,000 members in more than 200 facilities throughout California and nearly 225,000 RNs nationwide.