Press Release
Fourth Florida Hospital RNs Join NNOC-Florida for Union Voice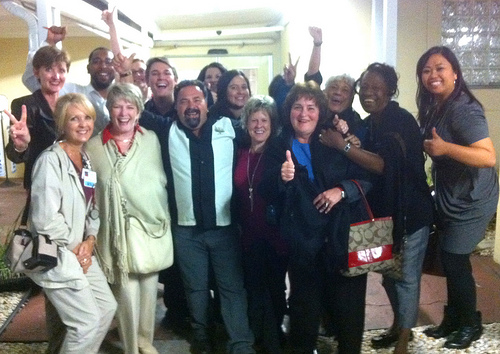 For Immediate Release
December 2, 2010
Nurses at Fawcett Memorial Vote by 62% to Join Largest RN Union
Registered nurses at another Florida hospital have joined the growing movement of Florida nurses to affiliate with the nation's largest union and professional association of RNs.
 
The latest vote came Wednesday night at Fawcett Memorial Hospital in Port Charlotte, Fla. along the Southwest Florida Gulf Coast where the RNs voted 108 to 65, 62 percent, to join the National Nurses Organizing Committee-Florida. The secret ballot election was conducted by the National Labor Relations Board.
 
NNOC-Florida, which is a part of the 160,000-member National Nurses United, will represent some 250 RNs at the Port Charlotte-Fort Meyers area hospital.
 
They become the fourth group of RNs working at a facility that is part of the HCA (Hospital Corporation of America) hospital system to vote in the past two weeks to become part of NNOC-Florida/NNU. RNs at Community Hospital in New Port Richey, Fla., Central Florida Regional Hospital in Sanford, Fla. and Osceola Regional Medical Center in Kissimmee, Fla. who have also voted for union representation.
 
At all four hospitals, the RNs say they are seeking a unified voice to seek RN-to-patient ratios based on patient need, improved procedures for floating (assignment of RNs beyond their areas of clinical expertise and experience), and improved economic standards, including better retirement security in pensions and medical coverage.
 
"We're honored to be able to join with our HCA and NNU colleagues across the nation to advocate for the best care for our patients," said Mike Boccio, a cardio intensive care unit RN at Fawcett. "I've been a union member in the past and have appreciated the ability to have more of a voice in my workplace."
 
National Nurses United is the nation's largest union and professional association of registered nurses with 160,000 members from coast to coast.