Press Release
Florida Medical Center RNs Vote by 83 Percent to Join NNOC-Florida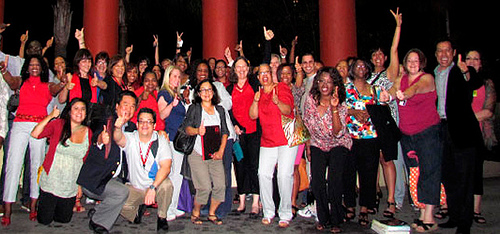 Nation's Largest RN Union Now Represents 14 Florida Hospitals

Registered nurses at Florida Medical Center, located in Lauderdale Lakes, voted overwhelmingly Tuesday night to become the newest members of the rapidly growing Florida affiliate of the nation's largest union and professional association of RNs, National Nurses United. Florida Medical Center is owned by the national hospital chain Tenet Healthcare.

In an election conducted by the National Labor Relations Board, Florida Medical Center the vote was 158 to 32 to join the National Nurses Organizing Committee-Florida, NNU's Florida affiliate. NNOC-Florida will represent about 250 RNs at the facility.

The election at Florida Medical Center follows a wave of NNOC-Florida election wins late last year at hospitals throughout the state.  NNOC-Florida now represents more than 5,000 Florida RNs in 14 hospitals. Nationally, NNU represents more than 3,000 RNs at eight Tenet Healthcare hospitals from California to Florida.

"As patient advocates, we voted yes to have a collective RN voice to enhance positive patient outcomes at our hospital," said Marlene Foster, a registered nurse who works with heart patients at the hospital. "Patient safety is our number-one priority!"
 
"Florida Medical Center RNs want to improve nurse-to- patient staffing in our hospital which will help us retain and recruit experienced nurses," said Delia Kan, an intensive care RN at the hospital. "RNs are gaining the power to have an effective independent voice in everyday patient care decisions that will improve the quality of care that our patients and our community deserve."
 
National Nurses United is the nation's largest union and professional association of registered nurses with 160,000 members from coast to coast.