Press Release
It's official – federal labor board certifies union win for Longmont United Hospital registered nurses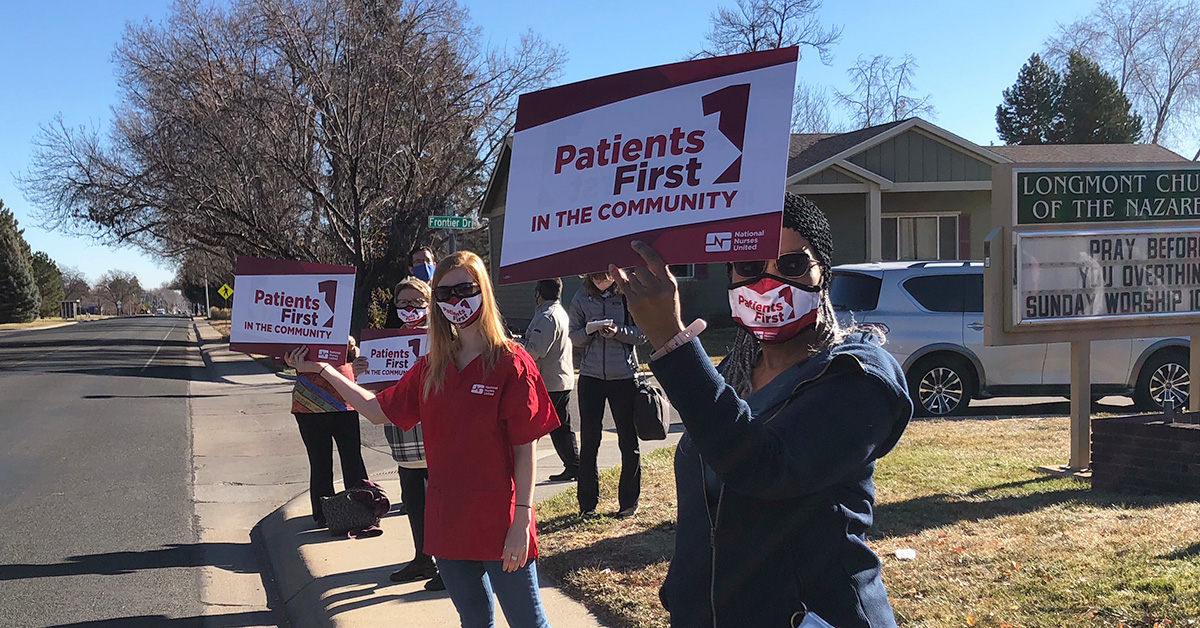 The National Labor Relations Board (NLRB) Monday certified the union election win for registered nurses at Longmont United Hospital in Longmont, Colo., concluding a successful campaign for the RNs to join National Nurses Organizing Committee, an affiliate of National Nurses United, the nation's largest union of registered nurses.
Official certification by the federal labor board followed the final count in late March of remaining ballots from a secret ballot election conducted by the NLRB last July.
"With the backing of the NNU, we will have a powerful collective voice to strengthen patient safety standards, improve infectious disease protocols, win enforceable protections against workplace violence, and secure other standards to help recruit new RNs and retain experience nurses," Longmont RN Kris Kloster said after the vote count.
"Longmont RNs are ready to get to work negotiating a fair contract for the best conditions for our patients and our community," Kloster added.
The Longmont facility, a Centura Health hospital, is partially owned by CommonSpirit Health, an alliance of Dignity Health and Catholic Health Initiatives that is the largest nonprofit hospital chain in the United States. NNU has long experience with the Dignity system, and currently represents 14,000 Dignity Health RNs in 29 hospitals in California and Nevada.
Longmont will be the first private-sector NNU-affiliated hospital in Colorado; NNU already represents VA Eastern Colorado Health Care system hospitals in Denver and Aurora, among more than 175,000 RNs from coast to coast.
With the election now official, Longmont RNs urged the hospital administration to work with the RNs on talks for a fair first contract. RNs will next elect a team of their peers to represent them in bargaining with the employer.