Press Release
California Nurses Association Nurses at Enloe Medical Center Ratify New Labor Contract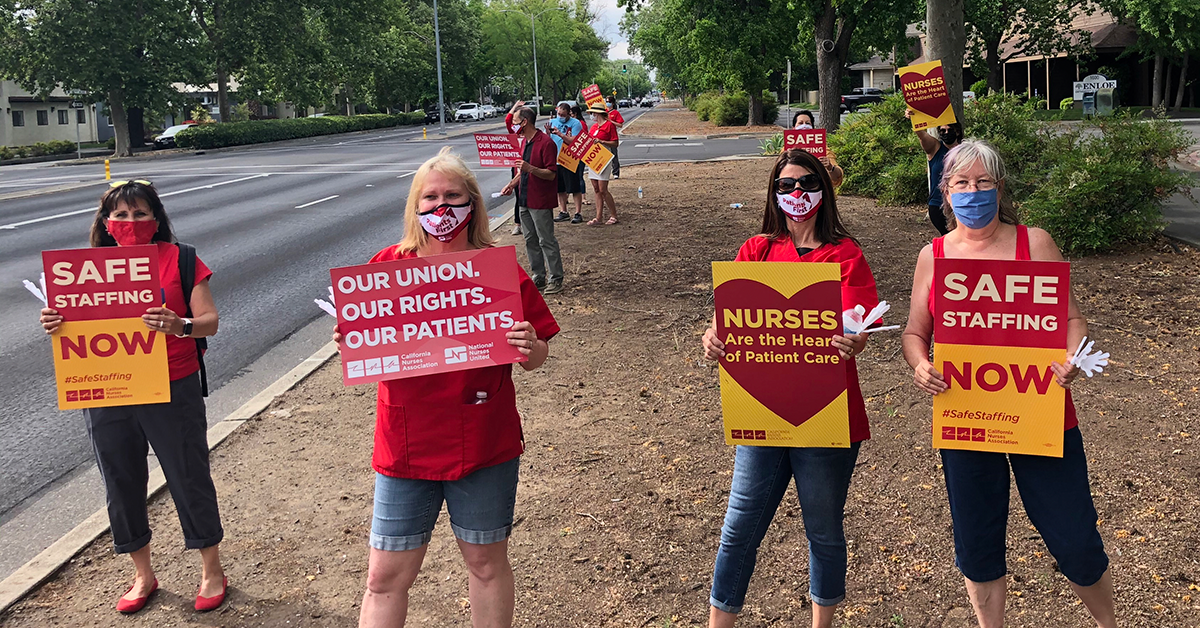 Registered nurses at Enloe Medical Center in Chico, Calif., represented by the California Nurses Association (CNA), on May 27 overwhelmingly ratified a new three-year labor contract that nurses say will provide important patients care improvements, as well as gains in long-term benefits to help with retention of nurses.
"Even though the pandemic brought with it unique factors that impacted bargaining this year, we were able to achieve a contract that is fair and equitable," said Michael Hannan, an RN in the critical care unit. "Our new contract strengthens our resources and response to infectious disease and will protect nurses through this current pandemic and on into the future."
Karen Murphy, a labor and delivery nurse stated: "We were able to obtain strong language on safe staffing, including new improvements in occupational safety."
In addition, nurses won improvements to longevity benefits in several areas of the contract, including paid time off.
The nurses had been bargaining for a new contract with Enloe since October 2020. The previous agreement expired in March 2021.
CNA represents 1,000 nurses at Enloe Medical Center. CNA/National Nurses United is the largest and fastest growing union and professional association of registered nurses in the nation with 100,000 members in more than 200 facilities throughout California and more than 175,000 RNs nationwide.