Press Release
El Paso Nurses Reach Agreement with HCA on New Collective Bargaining Contract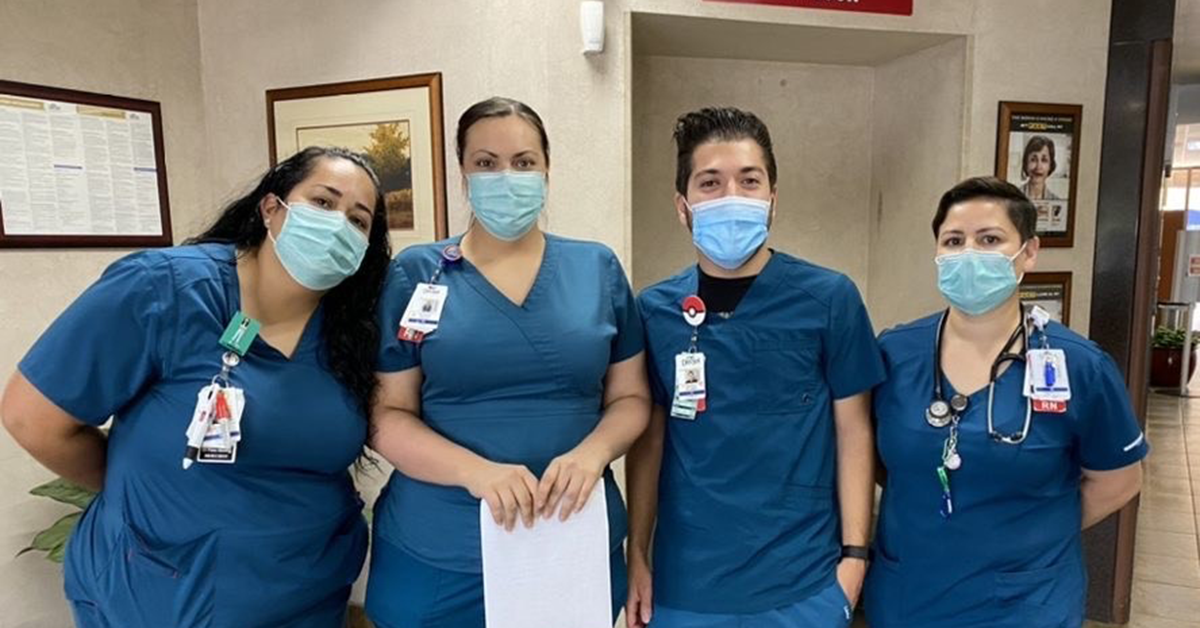 Registered nurses at Del Sol Medical Center and Las Palmas Medical Center in El Paso, Texas reached an agreement Thursday night on a new collective bargaining contract with HCA, National Nurses Organizing Committee-Texas (NNOC), an affiliate of National Nurses United (NNU), announced today.
Nurses will vote on ratifying the settlement in membership meetings Sunday and Monday. The agreement covers 250 RNs at Del Sol and 270 RNs at Las Palmas.
"We are gratified to have achieved important improvements, especially additional health and safety protections for patients and nurses in the face of yet another Covid-19 pandemic surge," said Las Palmas RN Juan Anchondo. Terms of the agreement will be available following the membership votes.
The settlements follow a tentative agreement earlier this week for HCA RNs at Corpus Christi Medical Center and Valley Regional Medical Center in Brownsville, and new contracts in recent weeks now approved by NNOC RNs at HCA hospitals in Florida and North Carolina.
NNOC/NNU represents 12,000 HCA RNs who are NNU members at 20 HCA hospitals from Florida to California. Overall, NNU represents more than 175,000 RNs from coast to coast.