Press Release
Contra Costa County nurses ratify contract improving patient safety and nurse retention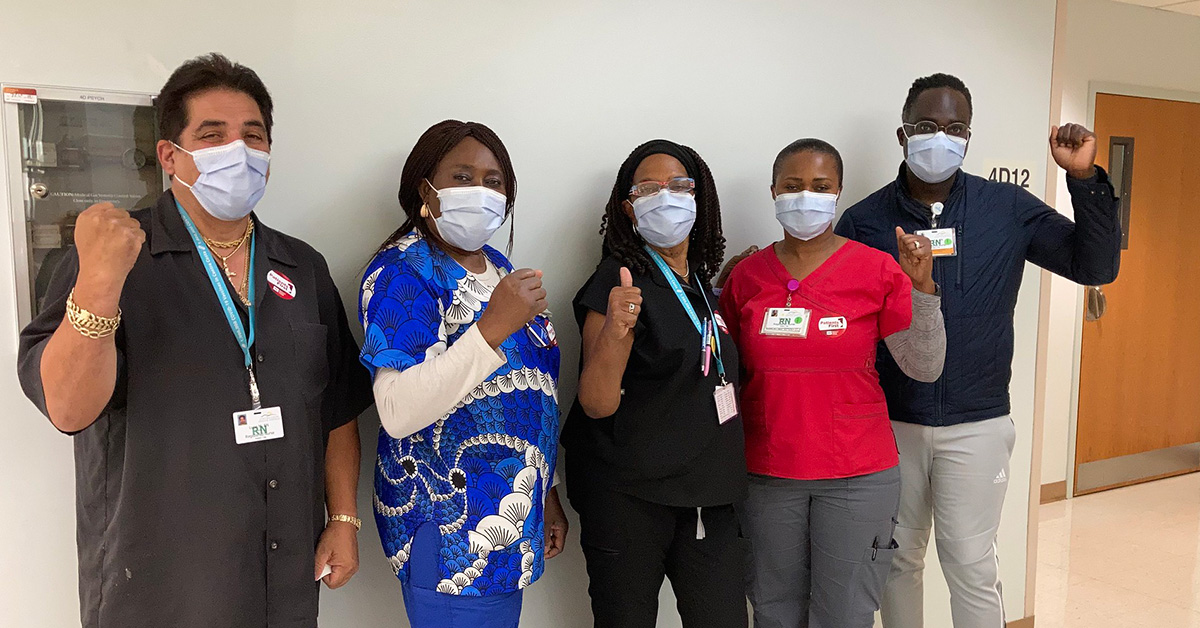 Registered nurses in Contra Costa County, Calif., voted overwhelmingly this week to ratify a new four-year contract, California Nurses Association/National Nurses United (CNA/NNU) announced today. In a vote conducted June 8, 2022, nurses voted 93 percent in favor of the new agreement, winning protections to improve patient safety and nurse retention across the county.
The newly approved collective bargaining agreement covers more than 1,100 medical center, public health, corrections center, and clinical registered nurses and nurse practitioners. The major wins in the contract include enhanced patient protections, safe staffing, infection control issues, and economic gains to improve staff recruitment and retention.
"The improvements included in this contract are important to retain and recruit experienced nurses," said Danielle Lopez, an RN at Contra Costa Regional Medical Center. "Retaining and recruiting these nurses, in turn, greatly benefits our patients and our community."
"We're all thrilled to have secured this unprecedented contract," said Nikki Ha, a nurse practitioner at Brentwood Health Center. "The improvements in this agreement are wins for us as nurses and nurse practitioners, and that's a win for all of Contra Costa County."
Highlights of the contract include:
The medical center will provide a dedicated meal and break relief nurse based on acuity levels.
Increased rest periods to 15 minutes for every four-hour working period.
Secured an added transport nurse seven days a week, eight hours a day.
Secured the meaningful participation on the County Infection Committee by one designated Professional Practice Committee nurse.
Economic gains: Minimum across-the-board wage increases of 23 percent over the life of the contract, with the first-year increase at 11 percent.
The new four-year pact is set to cover the period July 1, 2022, to September 30, 2025. It will take effect upon Board of Supervisor approval.
The California Nurses Association/National Nurses United is the largest and fastest-growing union and professional association of registered nurses in the nation with 100,000 members in more than 200 facilities throughout California and more than 175,000 RNs nationwide.