Press Release
RNs at City of Hope ratify new contract aimed at bolstering patient safety during Covid-19 pandemic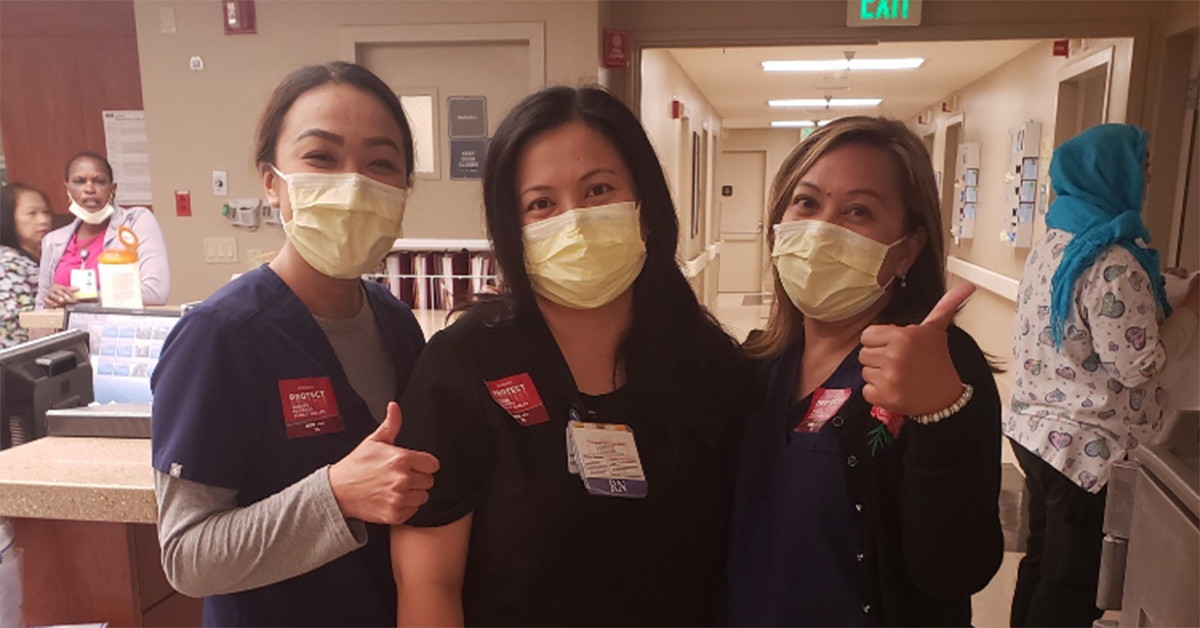 Registered nurses at City of Hope National Medical Center in Duarte, Calif. have overwhelmingly ratified a new three-year contract that cements patient safety amid the Covid-19 pandemic and addresses an increase in workplace violence, the California Nurses Association (CNA) announced today.
The new contract was ratified by more than 96 percent. The agreement improves protections by codifying new workplace violence prevention protocols and new infectious disease measures.
"The health and safety and infectious disease language in our contract will provide a framework for the union to collaborate with the employer to establish safety protocols to protect both the patients and the nursing staff in the event of a future pandemic," said Katrina Duncan, a nurse practitioner and chief nurse representative at City of Hope. "This is especially important during the Covid-19 pandemic. With our patient population at City of Hope being immunocompromised, they are at high risk for serious, life-threatening complications from infectious diseases, and we, as nurses, are hopeful that these safety protocols will help in protecting our patients from any harm."
Highlights of the contract include:
Infectious disease control provisions, including a commitment from management to meet with the nurses within 72 hours following an infectious disease outbreak. Hospital management has also agreed that in the event of a difference between CDC guidance and Cal/OSHA guidance, the higher level of protection will prevail. The contract stipulates that no nurse will face disciplinary action or be subject to retaliation for reporting infection risks, or raising concerns about lack of optimal personal protective equipment (PPE).


Workplace violence prevention, including a commitment from management to maintain unit-specific workplace violence plans throughout the hospital grounds, including the parking structures. In addition, the hospital will provide education and training on workplace violence prevention and response. The hospital has committed to maintaining logs detailing violence directed at nurses, and reporting these incidents within 24 hours if a weapon is used, or 72 hours for other incidents.


Economic gains to help retain and recruit experienced nurses. The contract contains annual across-the-board and step increases. The minimum increase is 12.5 percent over the life of the contract.
"This agreement is vital to promote better working conditions for our nursing staff, which ultimately will reinforce the exemplary care that we provide to our patients every day," said Duncan. "By protecting our nursing staff, we are protecting our patients."
The California Nurses Association represents more than 1,300 nurses at City of Hope.
CNA is affiliated with National Nurses United, the largest and fastest growing union of registered nurses in the United States, with more than 175,000 members nationwide. CNA/NNU plays a leadership role in safeguarding the health and safety of RNs and their patients and has won landmark legislation in the areas of staffing, safe patient handling, infectious disease, and workplace violence prevention.