Press Release
Children's Hospital Oakland nurses and health care workers to hold one-day sympathy strike April 19 in solidarity with NUHW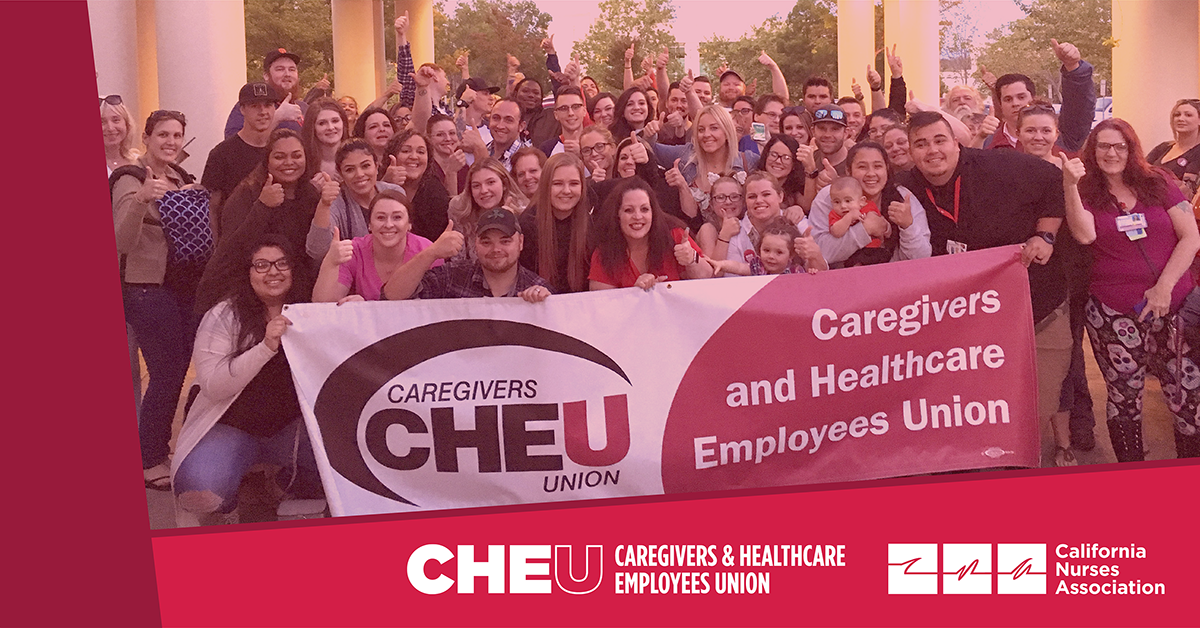 Registered nurses and health care workers at UCSF Benioff Children's Hospital Oakland (CHO) in Oakland, Calif., will hold a one-day sympathy strike in solidarity with the National Union of Healthcare Workers (NUHW) from 7 a.m. on Wednesday, April 19, to 5:59 a.m. on Thursday, April 20, California Nurses Association (CNA) and Caregivers and Healthcare Employees Union (CHEU) announced today.
The NUHW members who will be striking are in the following units: service and technical workers; business office and clerical workers; and professional employees.
"We will be standing in solidarity with our NUHW colleagues as they go on strike this month," said Jenny Phong, a diagnostic imaging worker and member of CHEU. "It's so important for working people to stand together. We all want to provide our patients with the best care."
"We know that our NUHW colleagues are a key part in ensuring our patients receive the care they deserve," said Gail Lorenzana, a registered nurse in the Hematology/Oncology unit at CHO. "They are the technicians and food service workers, as well as the therapists and social workers. So, we are standing with NUHW in their fight for a fair contract."
---
California Nurses Association is a union and professional association of registered nurses with 100,000 members in more than 200 facilities throughout California.
Caregivers and Healthcare Employees Union (CHEU) is an affiliate of California Nurses Association.