Press Release
Centinela Hospital Nurses to hold informational picket for patient safety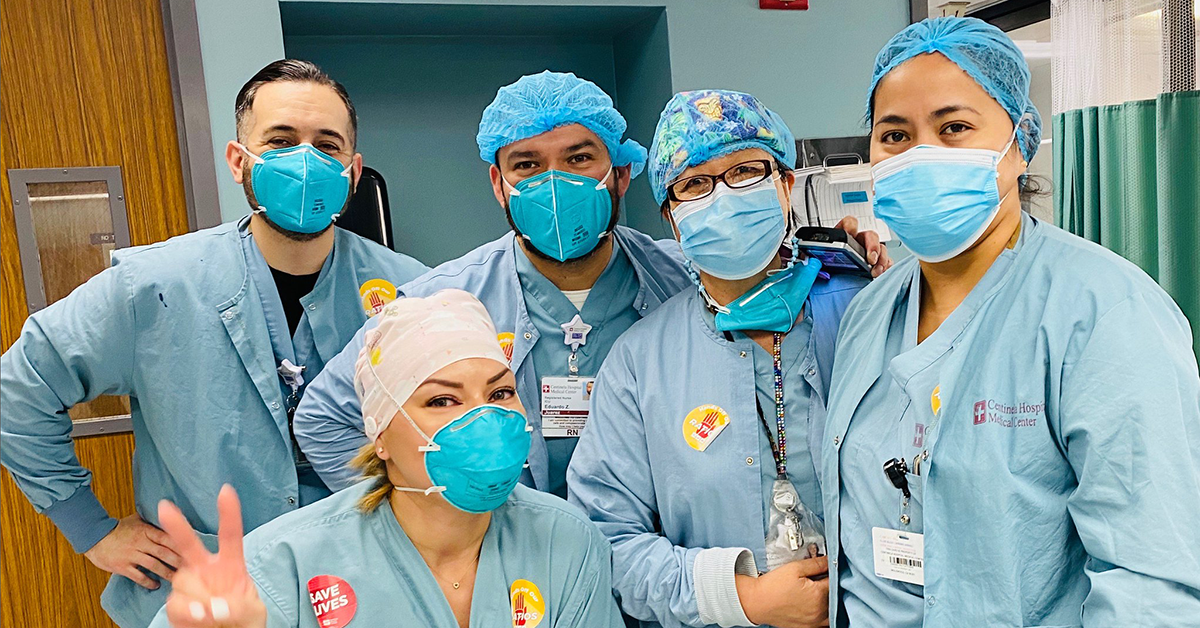 Registered nurses at Centinela Hospital in Inglewood, Calif. will hold an informational picket on Tuesday, Aug. 17 to protest the administration's refusal to address RNs' deep concerns about unsafe staffing conditions, announced the California Nurses Association/National Nurses United (CNA/NNU).
The nurses have attempted to address serious concerns through meetings with the hospital's chief nursing officer, but the RNs' concerns about patient safety and safe staffing remain unresolved.
Who

: Registered Nurses at Centinela Hospital

What

: Informational picket and nurses speaking out for patient safety

When

: Tuesday, Aug. 17, picketing 6:30 a.m. to 8:30 a.m., nurses speaking at 7:30 a.m.

Where

: Side entrance sidewalk of Centinela Hospital, located at 555 E. Hardy St. Inglewood CA 90301 and on Myrtle Ave between E Arbor Vitae St. and E Hardy St.  
Nurses will be available for interviews at the action. If you would like to interview a nurse, contact Sandra Ocampo, (747) 272-6603 or Dinorah Williams, (818) 521-0208.
"We will be picketing for one main reason, and that is safe staffing," said Siraze Bawa, RN in the hospital's Emergency Department. "Our patients' safety is our number one concern, and this is jeopardized by chronic short staffing. We, the nurses at Centinela Hospital, are concerned about the safety of the patients in this community."
RNs urge management to invest in nursing staff.  "We can't provide appropriate patient care if we don't have enough registered nurses and auxiliary staff at the bedside," said Nyein Thu, RN in the telemetry unit. "The hospital hasn't been able to retain workers because they only care about one thing, and that's profit. In 2020 alone, Centinela lost 226 nurses. This is nearly 50 percent of the current number of nurses at Centinela."
"The need for safe staffing is especially dire as Covid-19 cases once again surge and we experience an influx of patients coming into the ER," said Erica James, RN in the emergency department. "We continue to see Hospital leaders shamelessly direct staff to violate safe staffing ratios" said Erica James, registered nurse in the hospital's Emergency Department."
CNA represents nearly 475 nurses at Centinela Hospital.