Press Release
Candlelight vigil to honor Sandra "Sandy" Oldfield, RN who died of COVID-19 after caring for an infected patient at Kaiser Fresno Medical Center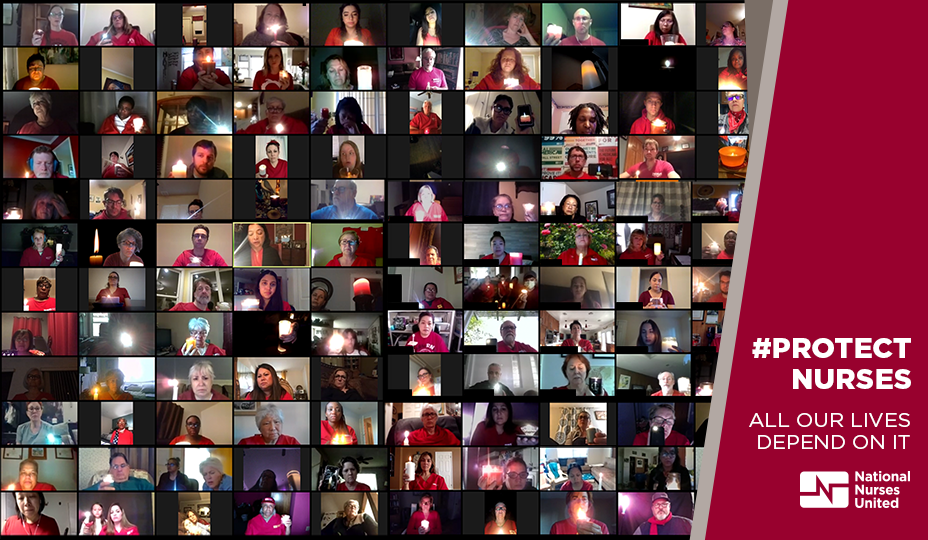 Registered nurses will hold a candlelight vigil tonight at Kaiser Fresno Medical Center to honor Sandra "Sandy" Oldfield, a longtime Kaiser nurse who died this week of COVID-19 after caring for an infected patient, announced the California Nurses Association (CNA) today.
"Sandy was one of the pioneer nurses of Kaiser Fresno Medical Center," said Rizza Valero, RN, who worked alongside Oldfield in the telemetry unit. "She was a friend to everyone as she had an easy-going attitude. I will surely miss her Bible verses and positive vibes during huddle. Her kindness will be missed by all, especially her 'tele' family."
What: Candlelight vigil for Sandra "Sandy" Oldfield, RN who died of COVID-19
When: May 27, 2020 8:30 p.m.
Where: Fresno Medical Center
             7300 N. Fresno St., Fresno CA 93720 (on sidewalk in front of hospital)
Oldfield was one of some 50 health care workers, including 33 nurses, who were exposed to the infected patient in March. Ten of the nurses exposed tested positive for the virus, three were hospitalized, including Oldfield. She died on May 25 at the age of 53.
Before she became ill, Oldfield had been among the many nurses at Kaiser Fresno Medical Center who had voiced concerns about the insufficient supplies of optimal personal protective equipment (PPE) for RNs and other health care workers.
"This was yet another unnecessary death," said Amy Arlund, a Kaiser Fresno Medical Center ICU nurse and a member of the California Nurses Association and National Nurses Organizing Committee board of directors. "We told them that we didn't know enough about this virus, and that since we don't know, we needed to take every precaution. Instead of management listening to us nurses, they listened to weak government guidelines. They buckled and started hoarding and locking up supplies. We know this situation would have been prevented if the hospital had provided PPE to nurses in the telemetry unit. They are responsible for the failure to fully protect their frontline caregivers, leading to tragedies, such as the death of one of our union sisters. We will never forget this."
To date at least 120 registered nurses have died from COVID-19 since March.
Join the candlelight vigil on Facebook Live at https://www.facebook.com/nationalnurses