Press Release
California Nurses Association Endorses Prop. 15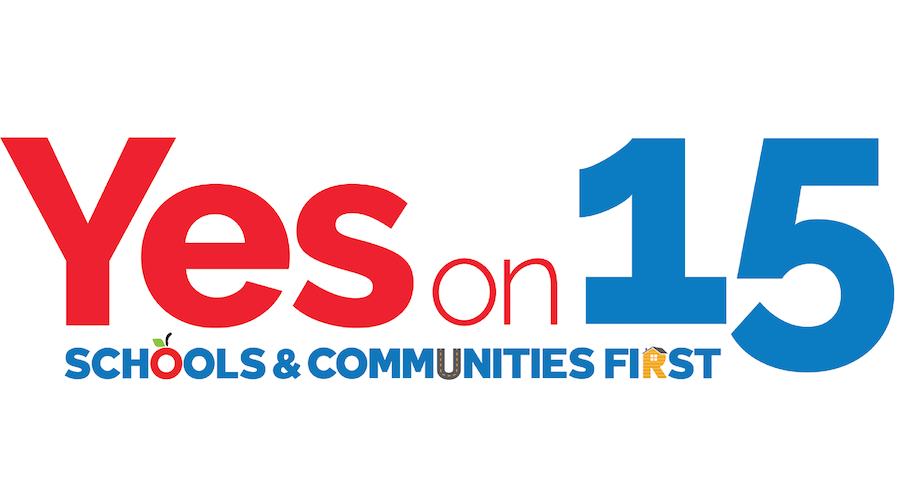 Registered nurses say state initiative would strengthen public hospitals and public health system
The California Nurses Association (CNA) announced today it is endorsing Proposition 15, a much-needed state initiative designed to close longstanding corporate property tax loopholes and generate nearly $12 billion for schools and local government. As COVID-19 continues to wreak havoc throughout the state, these tax loopholes have resulted in resources going to corporate profits instead of for critically needed resources such as personal protective equipment (PPE), nurses, essential workers, public health systems, hospitals, and more.
"At this moment, we have registered nurses working at the bedside caring for patients without the PPE they need, and without the staffing support they need to provide optimal care to our patients," said Zenei Cortez, RN, president of National Nurses United. "Proposition 15 would go a long way toward getting resources to those frontline workers, such as nurses, who are putting their lives on the line daily to keep our communities healthy during this devastating pandemic."
Prop.15 will close corporate property tax loopholes to generate nearly $12 billion every year for K-12 schools, community colleges, and local governments – all while protecting homeowners and renters, small businesses, and agriculture from any changes.
An analysis of 25 counties finds that the passage of Prop.15 would generate an additional $13 million specifically for California public hospitals and hospital districts. Hospital districts that would benefit include Salinas Valley Memorial Hospital District in Monterey County and Tri-City Healthcare District in northern San Diego County.
A recent analysis of Prop.15 shows that only 10 percent of the biggest, most expensive commercial and industrial properties would generate 92 percent of the revenue.
"The current pandemic has laid bare the vulnerability and weaknesses in our public health system," said Cortez. "We need to strengthen these critical institutions in order to address the needs of all Californians. Proposition 15 will help bolster and strengthen these systems by generating much-needed funds."