Press Release
Buffalo VA nurses to hold press conference and forum on administration's failure to prepare for deadly natural disaster or address chronic staffing crisis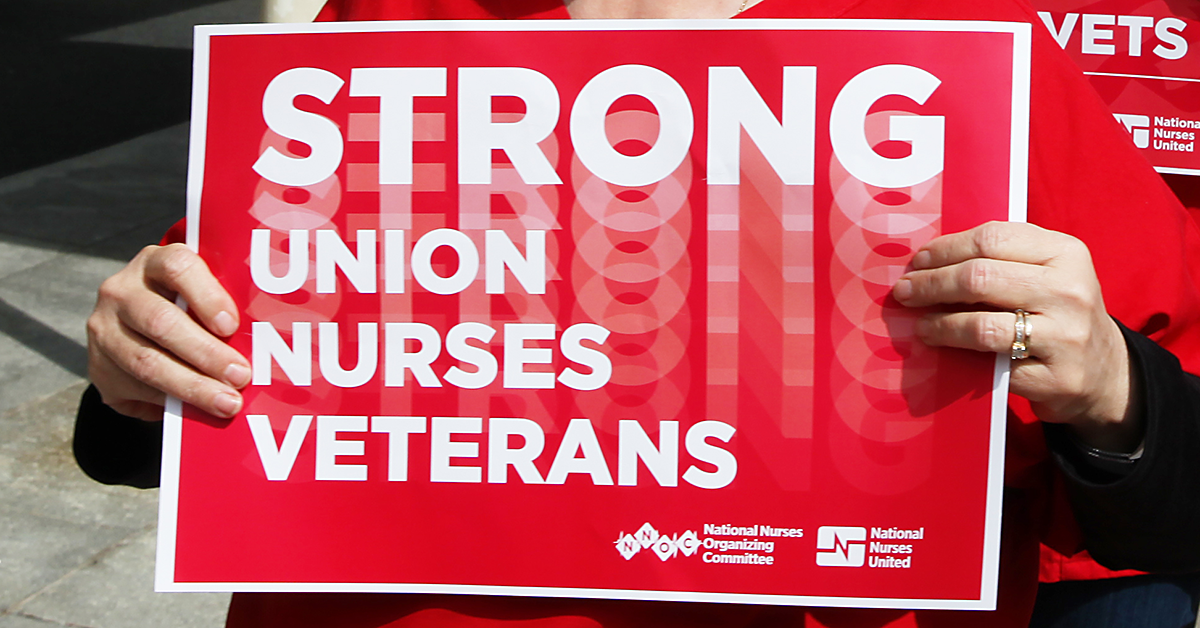 RNs will announce charges they are filing against local VA administration
Registered nurses at Buffalo VA Medical Center (VAMC) in Buffalo, New York will hold a nurses' forum and press conference on Tuesday, Jan. 10, to bring to the public's attention the hospital administration's grievous failure to prepare for the deadly holiday snow storm as well as management's refusal to address the chronic staffing crisis, announced National Nurses Organizing Committee/National Nurses United (NNOC/NNU) today.
"When the deadly snowstorm hit over the holidays, nurses stepped up to provide care for our patients because we are committed to serving our veterans but we found ourselves woefully short-staffed which we know jeopardizes care," said Nicole White, RN in the float team at VAMC and a union leader. "Management's denial of our staffing crisis and failure to prepare for the anticipated storms, led to the avoidable and intolerable situation of nurses working as many as 96 hours over four days with only a few four-hour breaks to sleep. We are very proud of the veteran-centric care the VA offers and we provide, but for the sake of our patients, the administration must listen to us and act immediately."
What:   

Press conference and nurses' forum concerning management's failure to address staffing crisis or prepare for anticipated natural disaster

When:  

Tuesday, Jan. 10, 2023, 11:00 a.m.

Where: 

Buffalo VAMC, 3495 Bailey Ave, Buffalo 14215, near Main Entrance on Bailey Ave.
"This staffing crisis is a long-standing issue that has gone unaddressed by management, and cannot be solved by nurses alone," said Amy Clarke, RN in the community care unit at VAMC and a union leader. "The shameful neglect of our crisis has impacted nursing and our veterans. We stand here united, fighting for a better future for us, for our veterans, and for our community."
NNOC/NNU represents more than 400 registered nurses at Buffalo VAMC.
---
National Nurses Organizing Committee is an affiliate of National Nurses United, the largest and fastest-growing union and professional association of registered nurses in the United States with nearly 225,000 members nationwide.