Press Release
RNs in Brownsville, Corpus Christi Reach Tentative Pact With HCA on New Collective Bargaining Contract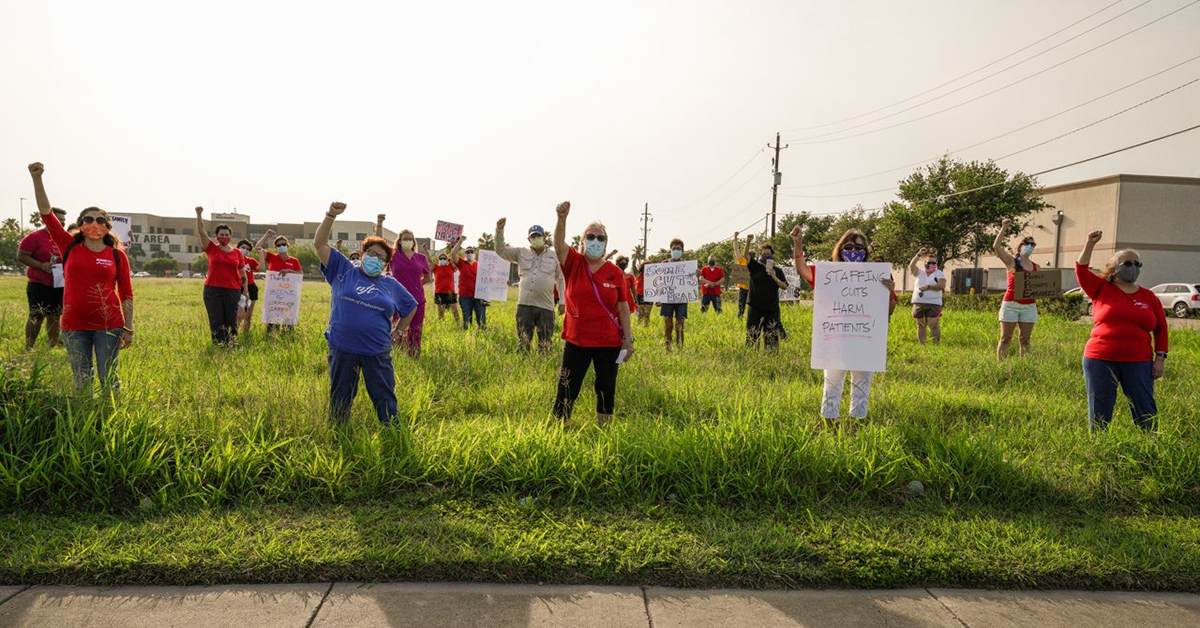 Registered nurses at two Texas HCA hospitals in Brownsville and Corpus Christi have reached a tentative agreement on a new collective bargaining contract that they say will provide additional, strong health and safety protections for patients and nurses as the Covid-19 pandemic continues to surge.
The agreement covers 680 RNs at Corpus Christi Medical Center and 160 RNs at Valley Regional Medical Center in Brownsville. They are members of National Nurses Organizing Committee-Texas, an affiliate of National Nurses United, the largest U.S. union of registered nurses.
Nurses will vote on approval of the agreement in membership meetings next week at both facilities. Details of the new agreement will be available following the membership meetings.
"We are very pleased to recommend these agreements to all of our nurses as important steps forward for our patients, the frontline caregivers, and our entire community," said Corpus Christi RN Kathy Gossett.
The settlements follow agreements reached in recent weeks for NNOC RNs at HCA hospitals in Florida and North Carolina.
NNOC/NNU represents 12,000 HCA RNs who are NNU members at 20 HCA hospitals from Florida to California. Overall, NNU represents 175,000 RNs from coast to coast.