Press Release
Atlanta VA Medical Center Nurses to Hold Action to Demand Protections When Treating Patients with COVID-19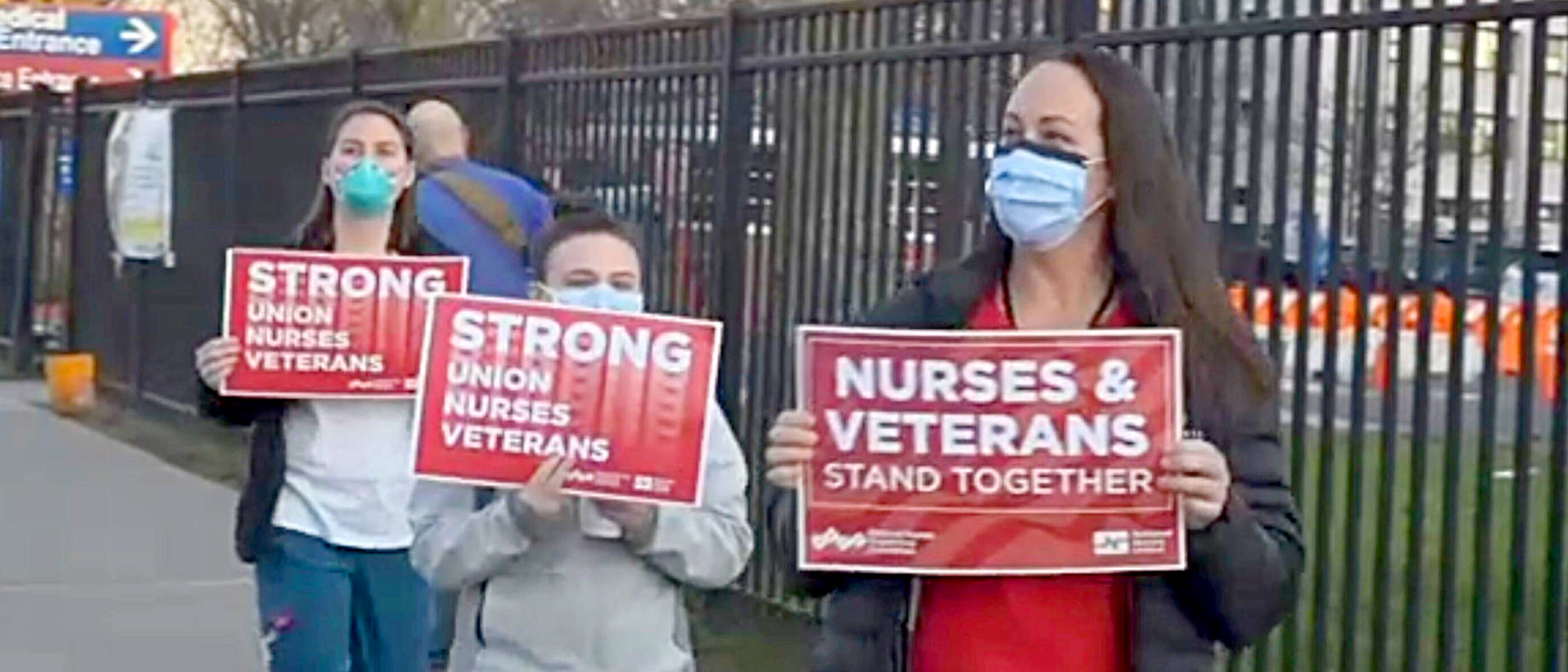 To protest the lack of personal protective equipment (PPE) for frontline health care workers during this COVID-19 pandemic, registered nurses at Atlanta VA Medical Center are holding an action and media availability during their shift change at noon, April 17 to describe current conditions and the need for more N95 respirators and other protective gear required to safely treat COVID-19 patients, announced National Nurses Organizing Committee/National Nurses United, the nation's largest and fastest-growing nurses' union representing 150,000 registered nurses across the country.
"I and my fellow nurses come to work every day grateful and proud to help care for our nation's heroes, our veterans," said Dana Horton, RN, National Nurses United Atlanta Chief Nurse Representative. "As a nurse during this pandemic, my job to is to protect and heal veterans but without proper protective equipment, I cannot safely do my job that has been my calling for 26 years. I know working without the proper protections, I am endangering myself, my co-workers, the veterans I care for and our community by possibly exposing others to COVID-19."
Who:  Registered Nurses and members of National Nurses United 
What: Action and RN media availability to speak out against lack of PPE and other protections for frontline health care workers 
Where: Atlanta VA Medical Center: 1670 Clairmont Avenue, Decatur, GA 30003 (sidewalk off main entrance)
When: Friday, April 17 from 12:00 p.m. – 1:00 p.m.