Press Release
Ascension Seton nurses to march on management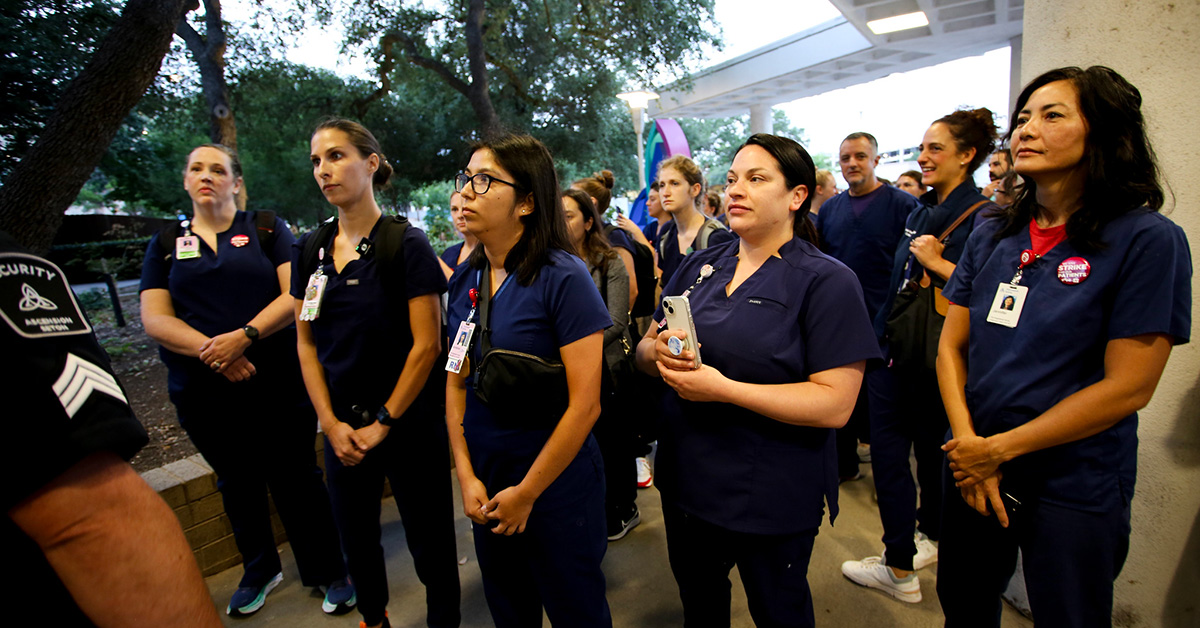 Registered nurses at Ascension Seton Medical Center in Austin, Texas will confront hospital management on Wednesday, Nov. 22 to protest management's failure to bargain for fair contracts that protect patient safety and retain staff. The nurses, who are members of National Nurses Organizing Committee/National Nurses United (NNOC/NNU), have been in negotiations since Nov. 17, 2022.
"Ascension is dragging out contract negotiations for safe staffing and improved retention," said Monica Gonzalez, RN and member of the bargaining team. "Our patients and our community deserve better. We won't stand by while management fails to live up to its stated mission of delivering 'spiritually-centered, holistic care, which sustains and improves the health of individuals and communities.' If they were serious, listening to your nurses is a good place to start."
While the action will be taking place inside the hospital, and therefore closed to press, nurses will be available for interviews after, around 8:00 a.m. CT.
Who: Registered nurses at Ascension Seton Medical Center Austin
What: Media availability after RNs march on management

When:

Wednesday, November 22, 8:00 a.m. CT
Where: Ascension Seton Medical Center Austin, 1201 W. 38th St. Austin, TX 78705
NNOC/NNU represents more than 700 registered nurses at ASMCA.
---
National Nurses Organizing Committee is an affiliate of National Nurses United, the largest and fastest-growing union and professional association of registered nurses in the United States with nearly 225,000 members nationwide. NNU affiliates also include California Nurses Association, DC Nurses Association, Michigan Nurses Association, Minnesota Nurses Association, and New York State Nurses Association.