Press Release
Arcadia nurses: Hospital industry attack on safe staffing puts lives of patients, nurses, and workers at risk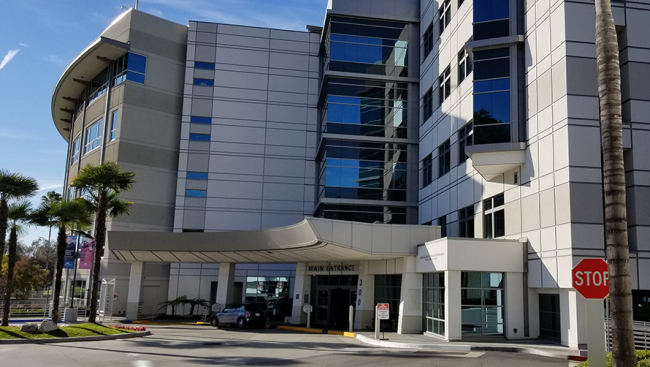 Registered nurses at Methodist Hospital of Southern California will hold a socially distant, silent event on Saturday, Jan. 2, 2020 to protest its use of a state waiver to circumvent RN-to-patient safe staffing standards, announced California Nurses Association/National Nurses United (CNA/NNU) today. Nurses are urging Methodist Hospital of Southern California to staff for safe patient care, not to use the pandemic as an excuse to put patients at serious risk.
Under "expedited waivers," hospitals can increase the workload of already overburdened nurses. By the mere submission of a form, hospitals can require nurses in intensive care units and throughout the hospital setting to unsafely care for more patients at one time.
"Rolling back safety standards will surely lead to more hospital-acquired infections, and put the lives of patients, registered nurses, and other health care workers at risk," warned CNA/NNU President Zenei Cortez, RN. "Instead of working with nurses to prepare, to plan, and to make sure they had the staffing in place before a massive wave hit, hospitals want the state and all Californians to bail them out from the crisis they themselves have created."
"We are demanding the hospital staff safely, notify its nurses of exposure to Covid-19 and provide Covid testing as needed and according to state recommendations," said Fiona John, RN and Nurse Representative in the Mother Baby unit at Methodist Hospital of Southern California. "We need to be protected and safe at work to ensure our patients are protected."
Who: Registered nurses, concerned community members, patients, and families
What: Silent, socially distant protest to demand safe staffing
When: Saturday, Jan. 2, 8:30 a.m.
Where: Methodist Hospital of Southern California Emergency Room entrance, 300 Huntington Drive, Arcadia, CA 91007
"During the pandemic, we've seen hospital units closed, nurses laid off, nurses called off shifts, and workplace conditions so dangerous that scores of nurses have left," said Cortez. "Hospitals have left vacancies open while profit-generating elective procedures continued or started up again prematurely."
California's multibillion hospital industry fought for more than a decade to block the state's landmark safe staffing law, which went into effect in 2004, even though studies have shown the California law has resulted in up to 14 percent fewer patient deaths than in comparable hospitals, assured nurses more time to spend with patients, and kept nurses at the bedside.
CNA/NNU represents 600 nurses at Methodist Hospital of Southern California.