Press Release
Anna Deavere Smith—of Nurse Jackie— to Perform in Chicago on Nation's Healthcare Crisis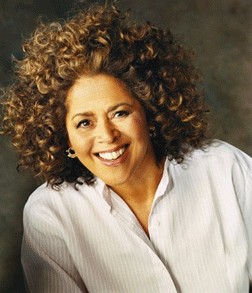 Caps Historic Day of Protest – MAY 18

The critically acclaimed actress and playwright Anna Deavere Smith, who portrays a nurse on the Emmy award winning Showtime dark comedy Nurse Jackie, will perform Tell Us Where It Hurts, America's Nurses are Listening, a theatrical piece written for an estimated international audience of more than 1,000 nurses. This unique performance is derived from real-life stories of nurses and their patients gathered by the members of National Nurses United (NNU). 

TIME: May 18—7:30 p.m.
LOCATION: Sheraton Chicago Hotel and Towers Ballroom
301 East North Water Street Chicago

PRESS AVAILABILITY: Remote interviews may be arranged before the performance. After the performance, Ms. Deavere Smith will be available for interviews.
 
Please note that seating is extremely limited and only a handful of RSVP press will be able to attend. (Not for the general public)
 
Tell Us Where It Hurts is not the first time that Ms. Smith has sought to turn the nation's healthcare story into art. With her one-woman show, Let Me Down Easy, this extraordinary performer and social commentator told the human side of the nation's healthcare story.  With tonight's performance of Tell Us Where it Hurts the commentary continues.

"I'm not a real nurse, I play one on TV," Ms. Smith said. "But as fans of the program know, we deal with real-life issues facing many Americans—hospital closures and cuts due to a corporate healthcare system whose bottom line is profits, not quality care. This hurts families with no health insurance and illness brought on by a faltering economy. It's a welcome creative challenge to tap into these experiences from the lives of nurses."

A Day of Action – The Rally May 18

The performance follows a protest and rally by nurses supporters from around the nation who are converging on Chicago in Daley Plaza to rally in support of a Robin Hood Tax—a small tax on Wall Street trades stocks, bonds, and derivatives that will provide the funds for  desperately needed programs for jobs, education, and healthcare.
 
The rally is from 12 noon to 2 p.m. and features a live performance by eminent musician Tom Morello, The Nightwatchman.
 
The rally in Chicago's Daley Plaza almost didn't happen. Largely driven by the participation of another artist, the eminent musician Tom Morello, last week Chicago's Mayor Rahm Emanuel demanded an 11th hour change in the rally site from Daley Plaza to a far less visible location – despite the fact that nurses long held a permit for the plaza.
 
NNU Welcomes Anna Deavere Smith

"We are especially excited about this unique performance by Anna Deavere Smith, which will cap off a historic day," said NNU Executive Director RoseAnn DeMoro. "Our nurses are resilient, caring for patients day in and day out whose recovery is too often compromised by an inadequate healthcare system. Having such a talented artist capture this reality is a welcome relief, especially after a long day of protest."

Smith has performed in film and television, as well as on stage. She has been featured in several films, among them The American President, The Human Stain, Dave, Rent, and Rachel Getting Married. We know her from her role on The West Wing. She currently plays Gloria Akalitus on Showtime's hit series, Nurse Jackie.
 
Smith also founded and directs Anna Deavere Smith Works, a nonprofit organization which convenes artists from around the world who are doing work that addresses some of the world's most pressing challenges.
International Speak Out on the Global Challenge to Austerity  
 
Another theme of the NNU day of action includes an international panel of speakers of guests from seven nations speaking about the global challenge by workers and communities against bank-imposed austerity measures. The event is open to the press.
 
The panel will kick off the Friday events at 8 a.m. at the Sheraton Chicago Hotel and Towers. It will include speakers from the United Kingdom, Italy, Germany, South Korea, Guatemala, Canada and the U.S.