Press Release
Alta Bates Summit nurses to hold strike in Oakland and Berkeley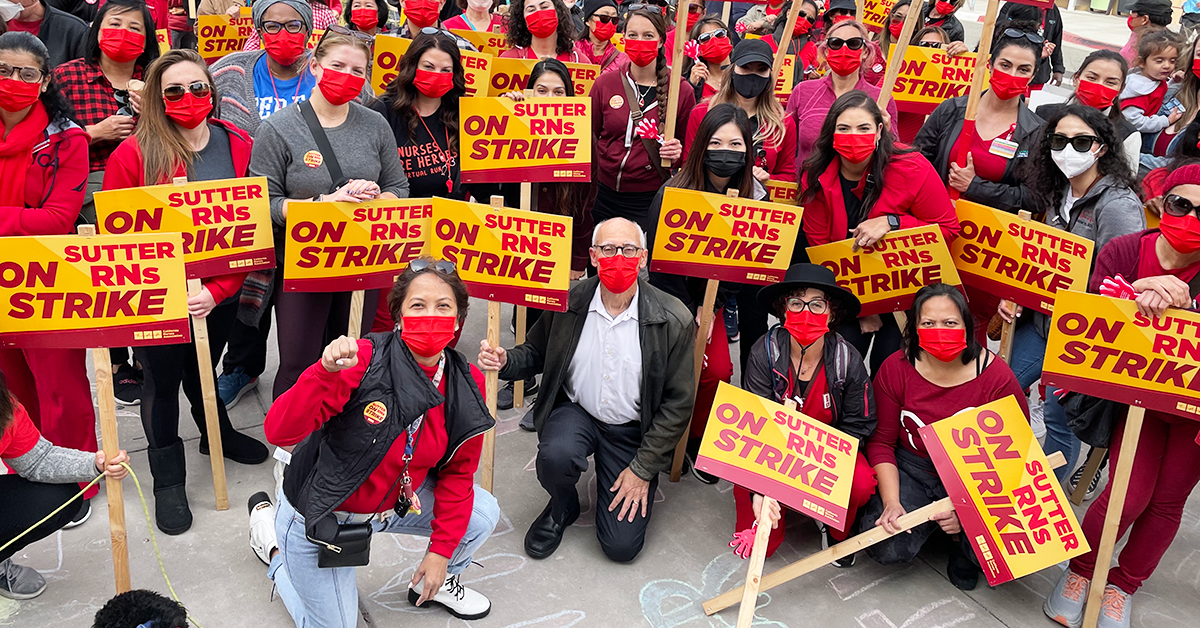 Nurses at Alta Bates Summit Medical Center (ABSMC) in Oakland and Berkeley, Calif., will hold a strike from Dec. 24 to Jan. 2 to protest the administration's refusal to address RNs' deep concerns about working conditions, continuing education, and benefits, announced California Nurses Association/National Nurses United (CNA/NNU).
On Dec. 12, nurses voted in favor to authorize a strike. Nurses always give at least 10 days of advance notice for a strike, and ABSMC nurses gave management notice of their strike on Dec. 13 to allow for alternative plans to be made for patient care.
ABSMC nurses have been in negotiations for a new contract since June 2021.
Who:

Registered nurses at ABSMC Oakland and Berkeley campuses
What: RN strike for a fair contract
When: Begins Saturday, Dec. 24, at 7 a.m. and ends Monday, Jan. 2, at 6:59 a.m.
Where: Berkeley campuses: 2450 Ashby Ave., Berkeley; 2001 Dwight Way, Berkeley
             Oakland campus: 350 Hawthorne Ave., Oakland
CNA/NNU represents 1,800 nurses at ABSMC.
---
The California Nurses Association/National Nurses United is the largest and fastest-growing union and professional association of registered nurses in the nation with 100,000 members in more than 200 facilities throughout California and nearly 225,000 RNs nationwide.