Press Release
AHMC Seton Medical Center nurses to hold virtual press conference for safe staffing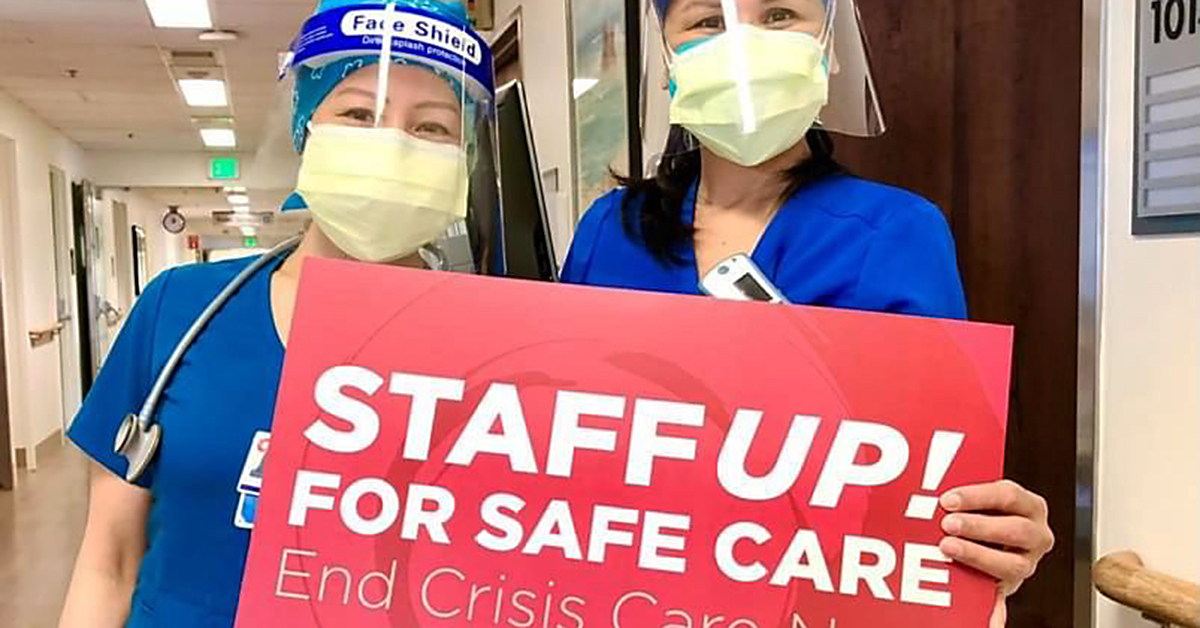 On Friday, Jan. 21, 2022, California Nurses Association nurses from AHMC Seton Medical Center will hold a virtual press conference to demand the hospital address ongoing staffing and patient safety issues highlighted by the Covid-19 pandemic. Seton Medical Center nurses will speak out about patient care, safe staffing issues, and demand management prioritize patient care over profits. Nurses will also be joined by Daly City council members Ray Buenaventura, vice mayor and Pamela DiGiovanni, council member.
"Throughout the ongoing Covid pandemic, nurses have had to fight management for the safe staffing and workplace protections RNs need to safely provide the care our patients and communities deserve," said Michelle Kubota, Seton Medical Center registered nurse. "As union nurses and patient advocates, we will continue to hold AHMC accountable for the needs of our communities and demand they prioritize safe patient care over profits."
What:  

Seton Medical Center RN virtual press conference for safe staffing

When:

  Friday, Jan. 21, 2022, 5:30 p.m.

Where:

If you are interested in attending the conference via Zoom please contact press@calnurses.org
If you are interested in learning more about the situation at Seton Medical Center, registered nurses will be available at the event to speak to the press.
National Nurses United is the largest and fastest-growing union of registered nurses in the United States with more than 175,000 members nationwide.