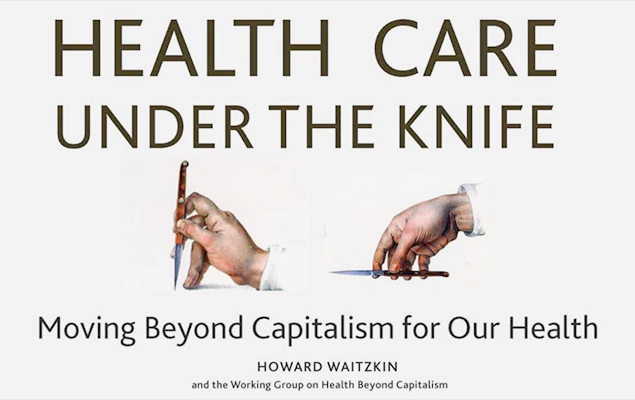 WHEN: Monday, December 3, 2018 at 6 PM – 7:30 PM
WHERE: California Nurses Association, 155 Grand Ave, Oakland, CA
These days, our health and well-being are sorted through a medical-industrial complex that places profits over people. Our access to effective, affordable health care grows more precarious every day. We need a deeper understanding of the changing structural conditions that link capitalism, health care, and health.
Health Care Under the Knife: Moving Beyond Capitalism for Our Health, by Howard Waitzkin and the Working Group on Health Beyond Capitalism, is a new book that explores those connections and what they mean for real-world struggles for change.
Please join the California Nurses Association/National Nurses United for a discussion with Dr. Waitzkin about what's wrong with our health care system, how it got this way, and how nurses can work with other health care workers and their communities to build collective power and achieve health justice through Medicare for All and more.
---
Light refreshments will be served. Free and open to the public. Location is wheelchair accessible.